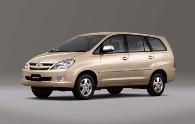 The Comprehensive Economic Partnership Agreement between India and Japan, negotiations for which concluded on Monday, necessitates the abolition of customs duties on 94 per cent of trade between the two nations over the next decade.
The CEPA, that strengthens India's ties with China and looks at countering a bellicose China, is likely to be sealed early next year.


The bilateral economic agreement between the two Asian majors will result in the lowering of tariffs sharply over the next decade.


Prime Minister Manmohan Singh and Japanese leader Naoto Kan announced the conclusion of the negotiations on CEPA on Monday.


As per the agreement, tariffs will be removed on almost 90 per cent of Japan's exports to India and 97 per cent of India's exports to Japan.


Given the pace at which the Indian economy is booming and the fact that India is the world's second fastest car market, Japan plans to push in more automobile parts, steel, etc into India.


Japanese newspaper The Nikkei reported on Tuesday that India's 10 per cent tariff on Japanese-made fenders and mufflers will be dropped in 10 years, while the 5 per cent levy on hot-rolled and galvanized steel sheet will disappear in five years.


The tariff on diesel engines will fall from 12.5 per cent to 6.25 per cent over six years.


The newspaper quoted Toshiyuki Shiga, chairman of the Japan Automobile Manufacturers Association, as saying that he hoped the agreement will "help maintain the Japanese auto industry's brisk business in India."


Suzuki Motor Corp chairman Osamu Suzuki said he looks forward to a mutually accommodative division of labour in automobile accessories and parts in Asia, including Japan.


Meanwhile, the Japanese steel industry too expressed optimism over the CEPA. Japan plans to export raw steel sheets to India, where it will be finished for sale to Japanese carmakers and other customers.


However, industry leaders in Japan felt that although the agreement appears to be a very positive one on the matter of customs duties, the details are still slightly hazy. The one grain of sand in this economic spinach is the slow schedule for tariff reductions.


According to the CEPA that India and South Korea signed in January this year, many products will become tariff-free in just eight years.