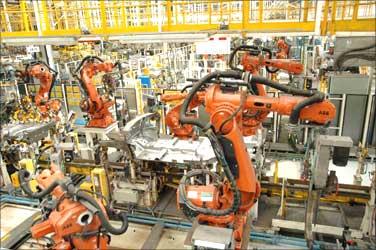 India's economic growth rate is expected to be at least 6 per cent in the 2013-14 fiscal, Prime Minister's Economic Advisory Council (PMEAC) Chairman C Rangarajan said on Monday.
The projection is, however, lower than the earlier PMEAC estimates. "The PMEAC had earlier estimated the growth in current fiscal to be 6.4 per cent, but I am confident the growth of Indian economy will be 6 per cent in this fiscal if not more," Rangarajan said.
Last week, he had said the growth is expected to be more than 6 per cent in the current financial year. Growth rate in 2012-13 is estimated at 5 per cent, which is a decade low number. The economy grew at 4.8 per cent in the fourth quarter of FY13.
The Reserve Bank has projected the economy to grow at 5.7 per cent in the current fiscal, while the Finance Ministry has forecast 6.1-6.7 per cent growth.
On RBI stand on key interest rate, Rangarajan said that monetary policy has a role to play even if inflation is high on account of supply side constraints.
"Monetary policy has role to play. As Wholesale Price Index (WPI)-based inflation is coming down, as pressure on rupee eases, it will give RBI greater space to reduce policy rates," he said.
WPI-based inflation had fallen to 4.7 per cent in May. The Reserve Bank in its last mid-quarter policy review had kept the key interest rates unchanged at 7.25 per cent, citing elevated food inflation, rupee depreciation and uncertainty over foreign fund inflows.