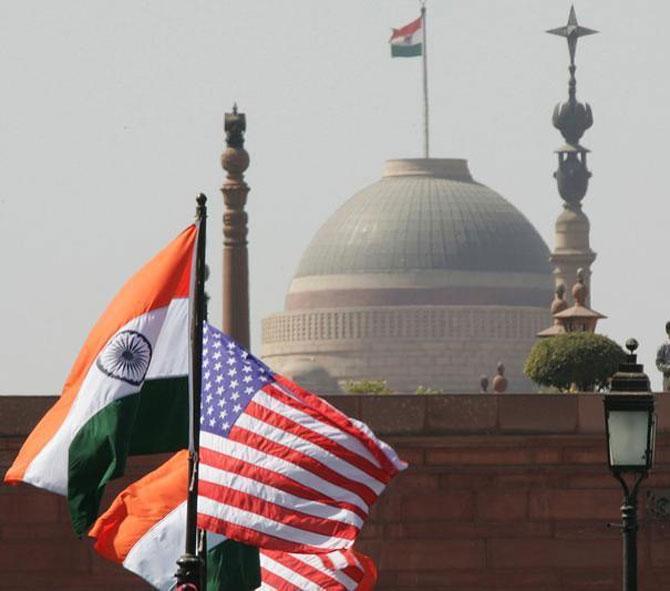 Change in India's foreign policy has not only opened up 'new avenues' for Indian businesses globally, but also allowed them to shed the earlier 'defensive outlook', a leading Indian trade body has said.
Participating in a panel discussion on "US-India Economic Ties and the Final Modi-Obama Summit", Naushad Forbes said on Monday that through a sector focused approach India will be able to deal appropriately with the winners and losers resulting from trade.
"The change in the foreign policy stance of India has opened new avenues for trade negotiations, has brought in an outward looking perspective amongst Indian business community from the earlier defensive outlook," said Forbes, president of the Confederation of Indian Industries which along with Center for Strategic and International Studies organised the summit.
With almost 64 legislative bills passed in the last two years in India, steps taken up to ease business regulations such as the E-Biz portal, bringing in transparency for the passage of Bankruptcy Law, India reflects a commitment to provide a strong and secure investment base for foreign and domestic investors, he said.
Agreeing that the US is a strategic partner for India, Forbes further stated that India was also a significant contributor to the US economy and the economic gains of job creation and investments which Indian companies have brought to the US must be acknowledged and factored in.
Indian businesses in the US have created about 91000 jobs in the US, with investments of approximately $15 billion.
The aspiration is for bilateral trade to increase to $500 billion by 2025 from the current $100 billion.
India, along with expanding its global presence and looking at important markets such as its neighbours -- Myanmar, Thailand, Vietnam and West Asia is also keen to join the Asia Pacific Economic Cooperation in a major way to further strengthen its relations and benefit the global markets, he said.
Shobana Kamineni, president designate, CII reiterated that India and the US were natural and strategic partners and both countries have added immense value to mutual economic growth.
Noting how American start-ups have boosted the entrepreneurship model in India, she said 'India has always been a land of entrepreneurs and companies such as Amazon and Uber have further boosted the trend of start-ups in India'.
Kamineni also said that India and the US could jointly work on soft sectors such as digitasation, skills and education, tourism and sanitation under the Indian government schemes such as Digital India, Skill India and Swachh Bharat.
Raymond Vickery, advisor US India Trade Relations and Former Assistant Secretary of Commerce, Trade Development, illustrated that new dynamics have been added to the India-US bilateral ties in sectors such as energy security such as the solar and shale gas through the trilateral agreement between US-India-Japan and the civil nuclear deal.
Image: Indian and US national flags flutter in front of the Presidential Palace in New Delhi. Photograph: B Mathur/Reuters