India Inc has shown uptick in business confidence post the formation of Narendra Modi-led government with key industry surveys showing marked improvement in investor perception during the July-September quarter.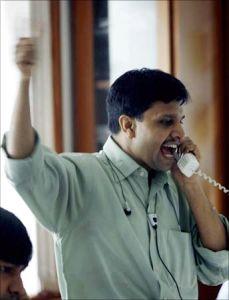 While the survey by industry body Ficci showed business confidence at a 15-quarter high, the CII poll indicated a sharp improvement in business confidence.
The CII Business Confidence Index shot up to 57.4 in the July-Sept quarter, from 53.7 in the previous quarter.
Ficci's Overall Business Confidence Index moved up to 72.7 in the present survey, highest in 15 quarters. The index value in the previous survey was 69.
"The determination shown by the new government at the Centre to provide an impetus to growth along with reviving the 'feel good' factor has sent the business confidence index soaring for the second quarter in a row," CII Director General Chandrajit Banerjee said.
"In order to capitalise on the early signs of improving business sentiments, we must ensure that this momentum is maintained going forward," he added.
Banerjee suggested that "management of inflationary expectations through supply-side measures would hold the key for ensuring continued momentum of economic revival".
Ficci said: "The confidence level of the investors is steadily improving. The new government has geared into action and we have seen clearances being given to some big ticket projects. The government has also announced a series of progressive policy and procedural measures that augur well for economic and industrial growth."
It added: "Industry feels that we are on the right track and that government should continue with its efforts to further smoothen the clearance process."
The proportion of respondents citing 'moderately to substantially better' performance vis-a-vis last six months recorded a significant jump at the economy, industry and firm level in the current survey.
The participants were also optimistic about the near term prospects, with 93 per cent of the companies saying that they expect the overall economic situation to be better over the next six months.
The CII poll found 41 per cent of respondents expecting GDP in the current fiscal to expand by 5-5.5 per cent, up from sub-5 per cent growth witnessed in the last two years, while 30 per cent respondents expected GDP to grow in a range of 5.5-6 per cent in FY15.
A slow pick up in global demand, high inflation and rising borrowing costs are cited to be the top three concerns of the respondents covered in the CII poll.
Ficci also asked respondents to identify focus areas for manufacturing in view of Modi's 'Make in India' vision. The sectors identified were engineering; steel & iron; medical equipment & pharmaceuticals; automobiles & auto components; textiles; food processing & agro-based industries; and defence equipment.