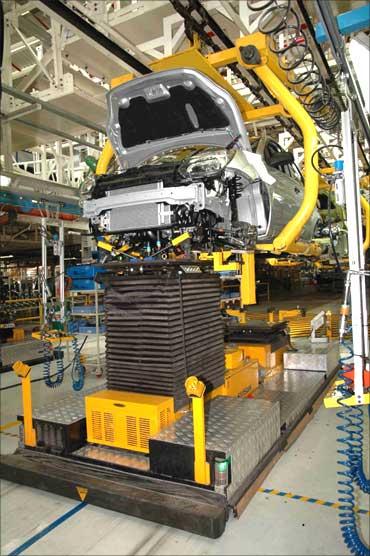 The Indian automobiles and auto components industry is likely to create additional employment for 25 million people by 2016, said experts at an auto industry conference in in Ahmedabad.

Talking at the CII Auto Care 2013, Vikram Sinha, head, passenger vehicles operations, Tata Motors Ltd said, "The automotive mission plan for 2016 is to emerge as the destination of choice in the world for design and manufacture of automobiles and auto components with output reaching level of $145 billion accounting for more than 10 per cent of the GDP and providing additional employment to 25 million people by 2016."
He further added that the Indian automotive after-market industry is estimated to be around Rs 19,000-24,000 crore (Rs 190-240 billion), which is dominated by the two-wheeler segment.
While the car market contributes to around Rs 6,000-7,000 crore (Rs 60-70 billion), two-wheelers account for around Rs 10,000-11,000 crore (Rs 100 billion- Rs 110 billion) in the overall aftermarket business.