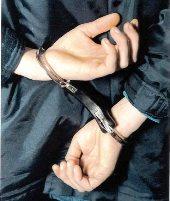 An Indian industrialist, who owns a group of engineering companies in the UAE, has reportedly fled the country, leaving hundreds of its employees and creditors in the lurch.

Joseph L DeSouza from Goa is the owner of System Engineering and Emirates Space Erectors, both LLC companies that also had registered offices in the UAE's Hamriya Free Zone.

The company is currently working on several projects across the UAE.

Company workers have not been paid wages for over five months even as the accounts staff followed the owner in leaving the country in the last few days after selling all theoffice furniture, the Emirates 24/7 report said.

Traders associated with the company said they have not been paid for supplies worth several millions.

Many traders who had supplied materials to DeSouza have been spotted waiting in front of the company's office.

"I have supplied materials worth more than Dh 800,000 and collected post-dated cheques," a representative of a glass fabricating company said.

The traders were seen discussing details with the company's local sponsor.
"This is just the tip of the iceberg. There are many other traders who are still not aware of the incident.

"His total dues to the market might run more than Dh 30-40 million.

The companies have been operating here for about 14 years and traders always operated with trust," another supplier was quoted by Emirates 24/7 as saying.

The local sponsor said he had called DeSouza in India and he had confirmed that he would never ever return to the UAE.

GE Varghese from Kollam in Kerala, who has been working in the company for almost 13 years, said they were still shocked with the developments.

"All of us trusted the owner.

"On many occasions in the past, we were not paid for months together but he always ensured and cleared our dues when payments were received.

Therefore, none of us had raised any complaints with the Labour Department despite not being paid for five months," Varghese said.

Most of the workers have been asked to leave their accommodation by the local sponsor and say they have nowhere else to go.

According to the local sponsor, a complaint has been lodged at the Labour office in Dubai.