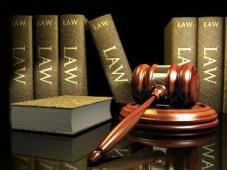 An Indian-origin hedge fund portfolio manager has pleaded not guilty to charges that he participated in one of the 'most lucrative' insider trading schemes totalling $276 million involving information about clinical trials for an Alzheimer's drug.

Mathew Martoma, 38, was arraigned at Manhattan federal court in New York on Thursday before Judge Paul Gardephe and entered a not guilty plea to one count of conspiracy to commit securities fraud and two counts of securities fraud.

"I plead not guilty, your honour," Martoma, who was indicted last month, said for all the three counts he is charged with.
Martoma is the son of Indian immigrants and was accompanied by his wife and parents during his hearing.

He faces as many as 20 years in prison on the securities fraud charges and five years on the conspiracy charge if convicted.

He was arrested in November from his home in Boca Raton, Florida and has been free on a five million dollar bail.

According to court records, he would continue to remain free on bond.

Martoma was flanked by his lawyers Charles Stillman and Nathaniel Marmur during his arraignment. His next court appearance has been set for March 5.

Stillman said he is not discussing any plea deal with the government and maintained that his client is innocent.

"The answer is no," Stillman said on whether he was negotiating a plea agreement.

The defence team is 'doing what is necessary for getting a happy ending for Mathew,' he said, adding, 'Mathew Martoma is an innocent man.'

Prosecutors told the judge that they would be presenting evidence in the form of trading and telephone records and e-mails but do not plan to use any wiretap evidence.

Assistant US Attorney Arlo Devlin-Brown said the government has collected a 'voluminous' amount of evidence in the case.

"There is an ongoing investigation into this and related matters," Devlin-Brown told Gardephe.

"It is entirely likely the government will receive new and additional documents."

A Stanford graduate, Martoma joined SAC Capital Advisors in 2006
and had worked with the firm's affiliate CR Intrinsic Investors.
Federal prosecutors have accused Martoma of using material, non-public information that he received from a doctor in 2008 on the clinical trial of an Alzheimer's disease drug to make profits and avoid losses for SAC in an amount totaling approximately $276 million.
The US Securities and Exchange Commission has also filed a civil insider trading case against him on similar charges.
As portfolio manager at his hedge fund, Martoma was responsible for investment decisions in public companies in the health care sector that were involved in the development of experimental drugs to combat Alzheimer's disease, the indictment said.
According to allegations in the three-count criminal complaint, Martoma exploited his personal and financial relations with a leading doctor who chaired the Safety Monitoring Committee for the trial.
Martoma obtained inside information about the drug trial that the doctor Sidney Gilman learned at the SMC meetings and through other communications with drug companies Elan and Wyeth.
While six former SAC employees have been tied to insider trading while at the firm, Martoma's case throws the spotlight on SAC's billionaire Steven Cohen.
Prosecutors have not accused Cohen of any wrongdoing but have said in court papers that the "owner" of the hedge fund had signed off on Martoma's recommendation to sell the shares of Elan and Wyeth.
Gilman has entered into a non-prosecution agreement with the government and is cooperating with prosecutors.
He is expected to provide crucial testimony against Martoma.
The case is the latest brought by Manhattan's India-born top federal prosecutor Preet Bharara against hedge fund traders, portfolio managers and consultants believed to engage in insider trading.
Bharara has led the government's massive crackdown on insider trading and won convictions against prominent Wall Street executives like ex-Goldman director Rajat Gupta and billioniare hedge fund founder Raj Rajaratnam.
© Copyright 2020 PTI. All rights reserved. Republication or redistribution of PTI content, including by framing or similar means, is expressly prohibited without the prior written consent.