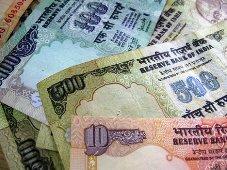 The year 2009 was a difficult year for Indian merger and acquisition deals.
However, it established the supremacy of Indian investment bankers (i-bankers) by catapulting them to the top of the league table, leaving their international peers far behind.
Firms such as Bloomberg, Dealogic and Grant Thornton that track M&A deals estimate deal volumes came down by over 50 per cent to about $21 billion, compared with $45 billion in 2008. The number of deals also fell to 500 from 800 in 2008.
The fall looks even more startling when it comes to international deals involving Indian companies. Grant Thornton estimates that inbound deal volume (of global companies buying Indian companies) in 2009 just above $3 billion, compared with a high of $12 billion last year.
What about Indian companies buying abroad?
"Next question, please," said an investment banker contacted by Business Standard.
How did such a drastic change in the deal-making scenario affected the deal makers themselves? The Bloomberg league table of Indian M&As for 2009 is an eye opener.
The table is considered the holy grail of investment bankers and is eagerly awaited in January.
This is bankers' gold standard for deal-making. Its publication is usually followed by advertisements and client mails from i-bankers talking about their achievements such as being in the Top Five for the last five years and so on.
The accompanying table mirrors the trend in the Indian deal-making space in 2009.
International bankers felt the heat of slowing M&A activity last year. Notable absentees from the Top Ten list include big deal-makers -- Goldman Sachs, Credit Suisse, JP Morgan, Lazard, HSBC. Some of them don't even make it to Top 30 or Top 40.
And who replaces them? Indian home-grown bankers with relationship and skills who understand and work closely with their clients rather than bankers with fat cheque books.
The Top Five in the list are local firms -- E&Y, ICICI, Kotak, MAPE Advisory and Enam. (E&Y is largely considered a local firm, given the fact that the ownership and control are fully with one Indian family. However, it is part of a global network.)
The only big names which made it to the Top Ten are -- BankAm/DSP Merrill Lynch and Citibank -- both with long and deep experience and relations in India. These are closely followed by Morgan Stanley and UBS at 11th and 12th ranks.
The head of a multinational investment banking team said, "India is following the global trend. My Asia-Pacific colleagues are scrambling to buy little-known firms because they are in the Top 20 list. For the first time in our regional history, we failed to make it to the Top 20.
It is back to basics -- relationships and skills. Otherwise, how could a boutique bank be there in the Top 5 and another two in the next five? Perhaps we should also look at buying boutiques in India like my counterparts in Asia."