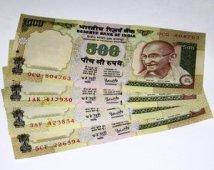 Going through a transition mode, Indian family businesses are learning to 'let go' their control and family hierarchy is not the only criteria anymore in assigning responsibilities, reveals a study.

Premier business school ISB in its report 'Challenges Faced by Family Businesses in India', released on Wednesday said these entities are going through a transition mode.

"Family business leadership is also gradually learning to 'let go' their control and are effectively delegating operational decision-making to focus more on strategy," the study said.

The conclusions are based on a survey of about 300 family-run businesses, whose annual revenues varied from Rs 50 crore (Rs 500 million) to Rs 300 crore (Rs 3 billion).

Out of Indian family businesses that were surveyed, over 70 per cent were less than 40 years old.

"Unlike in the past, family hierarchy is not the only criterion for assigning business responsibilities; personal capabilities and skills are playing an increasingly important role in determining assignments," it pointed out.

According to the report, the role of family business leadership appears to be progressively evolving from authoritarian control to an inclusive leadership.

"The younger generation is joining the family businesses
and increasingly taking up leadership roles," it added.
However, the study found that still processes are more flexible for family members than non-family members.
"Some family firms have begun to establish entry requirements and performance appraisal mechanism for family members as they are applicable to non-family members," it added.
Among others, about 60 per cent of respondents said that irritants in business operations do affect personal relations of family members.
Around 60 per cent of participants said they were open to external funding to grow their businesses and were open to increased scrutiny that would come with such a move.
K Ramachandran, who has authored the study, said that Indian family businesses need to adopt professionalisation.
"It (adopting professionalisation) is more a matter of attitude than (just) having systems and procedures in place," Ramachandran told reporters here.
He is the Thomas Schmidheiny Chair Professor of Family Business & Wealth Management at ISB.
As per the study, the key challenges faced by family businesses are leadership, succession planning, wealth management, managing family relationships and professionalisation.
Family involvement in operations and ownership structure are among the many factors that could affect the process of professionalisation in family-run businesses, he noted.