The report shows the ratio of billionaire wealth to gross domestic product in India, at 12 per cent in 2012, was higher than other economies with a similar development level.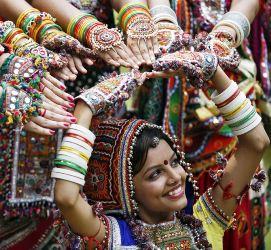 The concentration of billionaire wealth in India is unusually large, suggests a new World Bank report on inequality in South Asia.
The report shows the ratio of billionaire wealth to gross domestic product in India, at 12 per cent in 2012, was higher than other economies with a similar development level.
For Vietnam, the ratio is less than two per cent, while for China it is under five per cent.
Contrast this wealth with India's poor performance on social indicators.
The share of children with stunted growth (under the age of five years) in the total number of children born to the poorest households, in India (60 per cent) is higher than in Bangladesh and Nepal (50 per cent).
India also has higher infant mortality and under-five child mortality rates than other countries.
Of 1,000 children born in India's poorest population quintile, 82 die within 12 months and 117 within five years.
The Gini coefficient -- a measure of inequality of outcome -- at 0.37, might seem lower. But that could be an underestimate because it is based on consumption data in India but on income in other countries.
For other indicators of well being, the Gini coefficient for India is significantly higher -- 0.67 for asset holdings and 0.68 for net worth.
In another stark inequality, the net worth of a household that is among the top 10 per cent can support its consumption for more than 23 years, while the net worth of a household in the bottom 10 per cent can support its consumption for less than three months.
However, looking only at inequality in outcome (income, assets, net worth) might lead to an incomplete understanding of inequality.
So, the report also considers the issue of equality of opportunity in India.
'Equality of opportunity' implies an individual's opportunities in life, given that his outcomes should not be determined by factors beyond his control, such as the household he is born to.
The level of education he attains, his occupation and his income should be determined by his or her ability.
Equality of opportunity is closely linked to the concept of social mobility.
So, what is being examined is essentially the relationship between the socioeconomic status of parents and the socioeconomic outcomes of their adult children.
The report shows that considerable occupational mobility exists across generations in India.
Children of unskilled fathers and those engaged in agriculture saw significant prospects of being employed in higher-ranked jobs in terms of economic returns and social prestige.
About 40 per cent of those born to unskilled parents are engaged in other occupations. Roughly 36 per cent of farmers' children work as either skilled or semi-skilled workers, or as white-collar workers.
These figures suggest considerable occupational mobility across generations, increased over time.
Improvements in mobility have also been observed for scheduled castes, scheduled tribes, and other backward classes.
Therefore, while a rise in inequality of outcome reflects a growing concentration of wealth, opportunities have also risen.
To enhance mobility, the report calls for increasing the pace of urbanisation.
This, it says, is because a society that is urbanising faster provides greater opportunities for migration and change in occupation for those in rural areas, giving them a far greater chance to improve their economic condition.
Employment in urban areas, even if informal in nature -- as is the case in India -- offers better prospects of economic mobility.
The report also points out that a larger section of the poor and vulnerable households achieve middle-class status in urban areas in India despite the presence of a large urban informal sector.
Image: A girl dressed in traditional attire poses as she takes part in rehearsals for the garba dance ahead of Navratri festival in Ahmedabad. Photograph: Amit Dave/Reuters