The report, however, said that India experienced a negative contribution of investment to growth in the third quarter of 2014, which indicates the continuing pressing challenge of improving the business climate.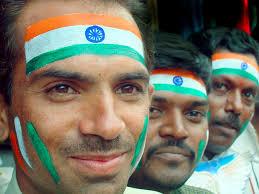 Indian economy is likely to expand by 6.4 per cent this year, driving the economic growth in South Asia, according to a United Nations report which said progress in implementing much-needed structural reforms is likely to boost India's economic performance in 2015.
South and South-West Asia could witness an economic growth of 5.3 per cent in 2015, which will be a four-year high.
"The positive outlook is mainly led by an increase in growth in India," the UN Economic and Social Commission for Asia and the Pacific said in its 'Survey of Asia and the Pacific 2014: Year-end Update'.
The Indian economy is likely to expand by 6.4 per cent in 2015 as compared to 5.5 per cent last year.
"Positive expectations regarding the extent of reforms to be proposed and implemented" by the Narendra Modi-government boosted consumer and business confidence in the latter part of 2014, resulting in increased economic growth, it said.
The report said developing countries in Asia and the Pacific are forecast to grow at an average of 5.8 per cent this year, up from 5.6 per cent in 2014, spurred by decreased inflation and a steep decline in oil prices.
Structural reforms and lower oil prices can further boost grown for sustainable development.
The growth in the Asia-Pacific region will be driven by improved growth in a range of developing economies, including Bangladesh, India, Indonesia, Papua New Guinea, Korea and Thailand.
Economies such as India and Indonesia are 'expected to make progress in carrying out much-needed structural reforms under their new administrations, which is likely to boost their performance in 2015,' it said.
The report, however, said that India experienced a negative contribution of investment to growth in the third quarter of 2014, which indicates the continuing pressing challenge of improving the business climate.
Consumer price inflation in November 2014 fell to its lowest level, declining to 4.4 per cent year-on-year, comfortably below the target of the Indian central bank for that year of 8 per cent and even approaching the 2016 target of 6 per cent.
It said it is likely that monetary policy can be eased a little in the near future if the trend of lower inflation stays intact, a move that would further support growth.
The report projected inflation in India for 2015 to drop to 6.3 per cent from 6.7 per cent last year.
It said employment, social protection and welfare-related spending and reforms were also on the rise in the region.
It cited the 'Make in India' programme launched by the new Indian government with the goal to make it easier to establish and operate a business in India.
Structural reforms in Indonesia are projected to help increase growth to 5.6 per cent from 5.2 per cent in 2014.
Growth in China is forecast to hover around 7 per cent in 2015 consistent with the ongoing economic rebalancing.
While a recovering United States economy will support growth in Asia-Pacific exporting economies, slow growth in the eurozone and Japan will be a challenge.
A decrease in regional inflation this year to 3.5 from 3.9 per cent in 2014 offers room in some regional economies for loosening monetary policies to support growth, the report said.
"Despite improved prospects many developing economies in the region face structural constraints which have kept them from realizing their growth potential.
Infrastructure shortages remain acute and growth has not translated into enough decent jobs," UN Under-Secretary-General and ESCAP Executive Secretary Shamshad Akhtar said.
While India and Indonesia have pinpointed infrastructure provision as a key requirement in their reform programmes, both economies are hampered by budget deficits.
This supports the need to have the private sector play an important role in the provision of infrastructure in the region and for governments to collaborate through public- private partnerships, the report said.
Particular areas of concern for investors in the region have been the twin deficits of budget and current account as well as inflation.
Economies with some of these concerns, such as India, Indonesia and Turkey, were particularly adversely affected by capital withdrawals.
The report said it is clear that one of the fundamental requirements to reduce vulnerability to capital outflows is to maintain appropriate monetary and fiscal policies that ensure good macroeconomic fundamentals.
"This will necessitate tight monetary policies when required and government spending in line with fiscal space."
The steep decline in oil prices in recent months may be the start of a longer-term trend and will have a significant, yet varying impact across the region, it said.
It estimates that for energy-importing countries, a $ 10 per barrel fall in the oil price in 2015 would translate into an increase in GDP growth of up to 0.5 percentage points.
It also points out that the region must brace for capital outflows following an expected raising of interest rates by the US Federal Reserve although this could be buffered to some extent by new financial injections by the eurozone and Japan.
On constraints and opportunities for the region, it said likely capital volatility in 2015, triggered by developed world monetary policies could slash Asia-Pacific GDP growth by up to 0.7 percentage points, as it advocated sound macroeconomic management and macroprudential policies to address this.
Developing countries in the region need to bridge physical and social infrastructure gaps that need an annual investment of $815 billion, according to the report.
Declining global oil prices are a valuable opportunity for Asia-Pacific economies to reduce fuel subsidies that account for a large share of national budgets in many countries in the region, says the report.
© Copyright 2021 PTI. All rights reserved. Republication or redistribution of PTI content, including by framing or similar means, is expressly prohibited without the prior written consent.