The US is working with India for developing three smart cities --Visakhapatnam, Ajmer and Allahabad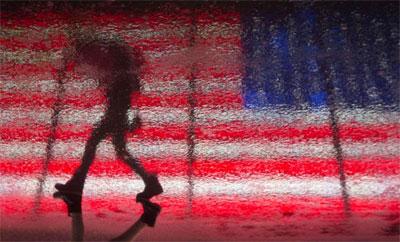 Indian companies are helping American economy to recover and grow with new investments and innovation which makes US very optimistic about bilateral ties with India, US Ambassador to India Richard Verma said on Tuesday.
"I am happy to report that Indian companies are helping to power America's economic growth and recovery with new investments and innovation and that is why we are very optimistic about US-India relationship," Verma said at the launch of a new survey of 2,000 buildings across India.
The survey, including parameters like security among others, was conducted by US-based solution provider company Honeywell and research firm IMRB International.
Elaborating on US's keenness on the bilateral relationship, Verma said, "I was in Washington last week and had meetings with Cabinet Secretariat, National Security Adviser and Secretary of State. They were really interested in what is happening here in India on bilateral relationship."
Explaining about the progress on ties with India, he said that the US was working hard on bilateral investment treaty and that the country has the first ever strategic and commercial dialogue with India.
"We are facing challenges like regional security, climate change, ensuring all our populations benefit from inclusive growth...mass urbanisation challenges that India will confront in coming days, " he said.
Regarding urban development in India, he said, in the coming years, India will be among the world leaders in growth of its cities at a pace not witnessed before and that is why Prime Minister Modi's initiative of smart cities is so important.
Citing the survey, Verma said that people spend 80-90 per cent of their lives in buildings and want these to be more dynamic, productive and more sustainable environmentally.
Regarding safety concern of buildings, he said, "Fire safety is an issue. I understand (from the survey) that more than 50 per cent of hospitals and 60 per cent of high rise buildings lack adequate safety measures. People want their building to be safe."
The US is working with India for developing three smart cities --Visakhapatnam, Ajmer and Allahabad.
"Implementing smart building solutions can make facilities more connected and adaptive, reduce energy and operating costs, and improve the safety and quality of life for occupants and users," president and CEO of Honeywell Automation and Control Solutions Alex Ismali said.
© Copyright 2022 PTI. All rights reserved. Republication or redistribution of PTI content, including by framing or similar means, is expressly prohibited without the prior written consent.