Tata Steel Ltd is not the only company to have made a massive non-cash write-down on its foreign business.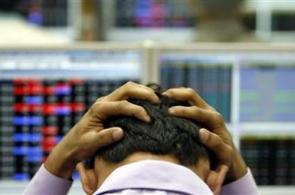 Many top Indian companies that have gone on a frenzied foreign acquisition drive in the past few years have had to write down their investments, as the value of those have collapsed due to sluggish business conditions.

For example, Mukesh Ambani's Reliance Industries Ltd (RIL), which bought a German polyester firm called Trevira for Rs 440 crore in 2004, which filed for bankruptcy protection by 2009.

The company was later sold off by a local bankruptcy court. RIL wrote off the entire investment in the company.

"Many of these investments were done in euphoria and not taking into account the business potential and sluggish economy there," said a Mumbai banker, requesting not to be identified.

Aditya Birla Group's Hindalco Industries Ltd had to write down a $1.5 billion (Rs 8,220 crore today) in 2009 as sluggish demand in North America pulled down profits of its Canada-based aluminium car maker Novelis.

The non-cash write-down brings down the valuation of the company substantially as it deteriorates the net worth, book value and the debt-equity ratio.

Bankers say write-downs are delayed admission by the management the acquisition was value-destructive and didn't add to shareholders' wealth.

Apart from the $12-billion Corus acquisition, which has turned out to be a value destroyer, the Tatas have another deal which has failed to live up to the shareholders' expectations: The $262-million stake purchase by Indian Hotels Co Ltd (IHCL), the operators of the Taj group of hotels, in Bermuda-based Orient Hotels in 2007.

The takeover attempt was snubbed repeatedly by Orient Express management and its investment devalued by more than 80
per cent since then.
In November last year, IHCL made another attempt to buy out Orient Express for $1.86 billion. The offer was again rejected by the latter's board.
"Indian Hotels will have to write down the investments as it turned out to be another investment which failed to create value for shareholders," said a banker.
Many analysts have already written off overseas businesses of many Indian companies and recommended that these companies should look at the option of selling off assets abroad before the asset quality deteriorates further.
In a note, CLSA had recommended Tata Steel should sell off its European units to ring-fence the local company. The Tatas denied that they plan to sell any assets of Corus.
Wind-power equipment maker Suzlon Energy also suffered as it went on an expensive takeover spree in Europe. The loss-making company had to sell assets in India and abroad to raise funds even as it sought restructuring for its loans.
Accidents, too, can pull down a company. Chennai-based Aban Offshore Ltd lost an entire rig, Aban Pearl, in 2010 as it sank off the coast of Venezuela following an accident. The local company had to write off the entire investment and is still making losses.