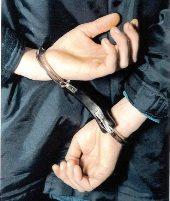 An Indian businessman in New York has been charged with duping a renowned musician of $20 million over a period of six years by fabricating stories that the music composer was under threat from members of a conservative Catholic organisation Opus Dei and the CIA.

Vickram Bedi, 37, pleaded not guilty to the grand larceny charges at his arraignment on Wednesday, Westchester County District Attorney Janet DiFiore said.

Held on a five million dollar bail, Bedi faces up to 25 years in prison.

According to the indictment, Bedi defrauded noted pianist and composer Roger Davidson of $20 million beginning 2004.

His great-grandfather and great-uncle founded the oil services company Schlumberger Ltd., headquartered in Houston, Texas.

"This defendant preyed upon, duped and exploited the fears of this victim with cold calculation and callousness," DiFiore said.

"The systematic method with which the defendant continued the larceny over a six year period along with the sizable amount of money taken is nothing short of heartless." he said.

The scam began when Davidson approached Bedi's city-based Datalink Computer Products to have his computer repaired after
he feared a virus could damage his documents, photos and the music he had written and had stored on the equipment.
Bedi told Davidson that the virus was so harmful that it had also damaged Datalink's computers.
Bedi concocted a story that he had tracked down the source of the computer virus to a remote village in Honduras.
He said his uncle, an officer in the Indian army had flown to Honduras in a military aircraft during a reconnaissance mission and obtained the hard drive, which was the source of the virus.
Bedi falsely told Davidson that he and his family were in grave danger.
He said his uncle had obtained information that Polish priests affiliated with Opus Dei were attempting to harm him and that the Central Intelligence Agency was watching him.
"As a result, Bedi convinced the victim (Davidson) to not only begin paying for computer data retrieval and security, but also to begin paying for necessary personal physical protection," DiFiore said.
Over this period Datalink continuously charged Davidson's American Express card accounts, causing a larceny of more than nine million dollars.
Bedi was arrested by Harrison Police Department at his home as he was preparing to leave the country.
He later surrendered his passport.