India is hard selling its cost effective generic drugs to Iran and competing against the expensive medicines from Europe, according to Pharmexcil, the apex body responsible for promotion of the country's pharma exports.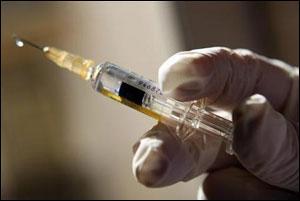 "Iran imports more active pharmaceutical ingredients than formulations from India. Instead of paying high cost to Europe, they should source drugs from India. We have been trying to impress this upon them," Pharmaceuticals Export Promotion Council of India (Pharmexcil) Director General P V Appaji told PTI.
Pharmexcil had recently taken a 25-member delegation to Iran in order to promote pharma trade with the Western Asia nation, he added.
Besides, the organisation is trying to expand trade ties with African and Latin American countries.
"We are concentrating on Latin America and Africa as areas where we can increase our pharma exports. During the recently concluded Vibrant Gujarat Summit, we had invited some 70 delegates from Africa," Appaji said.
Pharmexcil is also participating in the Arab Health 2013, the second largest healthcare event in the world, being held in Dubai to promote Indian pharma companies in the region.
"Indian companies are aware of the market potential in the Middle East and they will showcase a unique variety of high-tech and innovative products, aiming to expand their business in the Middle East region," Appaji said.
When asked about the growth of the Indian drug exports, Appaji said: "US continues to be in the lead role with over 27 per cent exports," adding that the country exported $13.2 billion worth of total drugs for the year ended March 31, 2012.
On growth expectations for the current fiscal, Appaji said: "Exports are comfortable at the moment. We expect 20-22 per cent growth in dollar terms."
"Several challenges are there..API exports to Europe have come with a new requirement..every consignment needs to be accompanied with a written confirmation from a competent authority..we are working to pass this requirement comfortably," Appaji said.
Indian pharmaceutical exports to Europe currently stand at around $1 billion.
Pharmexcil, set up by the Ministry of Commerce and Industry in 2004, has been tasked with the promotion of the Indian pharmaceuticals industry around the world.
© Copyright 2021 PTI. All rights reserved. Republication or redistribution of PTI content, including by framing or similar means, is expressly prohibited without the prior written consent.