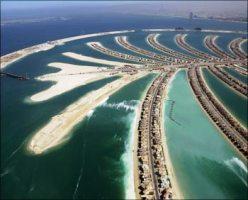 India has topped Dubai imports list with 45 billion dirhams by 19 per cent of the aggregate value, statistics revealed by Dubai Customs for the first eight months of 2010 have shown.
China came in second with 29 billion dirhams at 12 per cent, followed by the US which contributed eight per cent to the total imports with a value of 18.7 billion dirhams. Germany and Japan scored 12 billion dirhams and 11 billion dirhams of imports values, respectively.
Dubais non-oil trade continued to grow, as it reached 377 billion dirhams with growth of 18 per cent at the end of August 2010, as compared to 320 billion dirhams during the same period last year.
Customs and Free Zone Corporation and Dubai Customs director general and executive chairman of Ports Ahmed Butti Ahmed said there are a number of factors which contributed
to this rise in Dubai international trade exchange, with the huge logistic services the emirate provides and its advanced infrastructure.
Ahmed Butti stated that Dubai direct exports grew the the most at 39 per cent in the last five years exceeding 44 billion dirhams by the end of August 2010.


Re-exporting of non-oil products broke the records during the first eight months this year in comparison with the past five years.


It grew by 20 per cent to 93 billion dirhams, as against 78 billion dirhams to the same period last year.


© Copyright 2021 PTI. All rights reserved. Republication or redistribution of PTI content, including by framing or similar means, is expressly prohibited without the prior written consent.