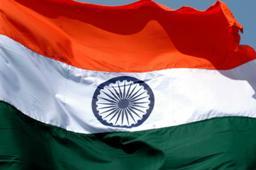 Reticence can be a double-edged sword.

For Jayanthi Natarajan, minister for environment and forests, her reserve has attracted much criticism from domestic detractors.

Yet, on the high table of international climate diplomacy, it helped her ensure the voice of developing countries, particularly India, was heard at the global climate talks.

At both the Durban Climate Change Conference 2011 and the Earth Summit in Rio earlier this year, Natarajan, amid global pressure, held her ground, making certain India's development agenda wasn't jeopardised, even if it meant being labelled a "deal breaker" by certain developed nations.

In fact, it was the strong stand taken by India at the Durban climate talks that forced negotiators to include the word 'equity', or equitable growth, into the agenda for all future talks.

At the Earth Summit, too, India recorded a major victory when the concept of 'common but differential responsibility' between developed and developing nations was acknowledged.

This meant rich, developed nations couldn't shift their responsibility to take steps to mitigate climate change to developing countries like India.

Natarajan also adopted a studied stand against unilateral trade measures by the European Union on the pretext of climate actions, with India being one of the Brazil, Russia, India and China nations to oppose the imposition of carbon tax on aircraft crossing European skies.

Clearance curse

However, despite her international success, there are significant domestic compulsions that could leave a blemish on Natarajan's tenure at the ministry of environment and forests, as well as on India's forests.

And, much of this has to do with directives from the Prime Minister's Office, a force even former environment minister Jairam Ramesh couldn't ignore towards the end of his time at the MoEF.

"Jayanthi Natarajan represents the last few days of Jairam Ramesh (at MoEF)," says Bittu Sahgal, a member of the National Board of Wild Life, adding, "We thought after the depths to which the government had fallen in the last six months of Jairam Ramesh's tenure, it couldn't get worse.

"But it has now plunged much deeper."

Ramesh had publicly admitted environment and forest clearances were being given because of pressure from the top. Natarajan, in all likelihood, would not.

Within industry, though, there are divergent views on whether Natarajan, presumably brought to the ministry to project the 'pro-industry' image of the United Progressive Alliance-II government, has been able to make headway.

While a section of the industry remains unhappy over the red-tapism and bureaucracy at Paryawaran Bhawan continuing to delay clearances to projects, thereby stifling industrial growth, there are others, like those in the coal sector, who feel differently.

Senior officials at the coal ministry, the environment ministry's arch-rival during Ramesh's term, say the stand-off has eased.

"Definitely, things are a lot better now," an official said. "People (companies and projects) are getting clearances now."

At Kolkata-headquartered Coal India, the country's largest coal miner, officials say there has been progress.

"There is no massive change because the system is rigid, but some positive things have happened," said a company official.

"Some of the moratoriums have been withdrawn and the MoEF has started accepting new projects."

However, MoEF
data shows there hasn't been a spurt in environment clearances. Between April 2011 and December 2011, 353 environment clearances were awarded to companies across various sectors.
According to published reports, after Natarajan assumed charge of the ministry in July 2011, only three coal projects have been cleared -- two public sector mines and the expansion of an existing facility.
Also, in 2011, Natarajan cleared only six thermal plants, 17 steel plants and six cement plants.
That is why the head of the sustainability practice at one of the top three industry lobbies in the country feels 'nothing has really changed in the last one year.'
"Only the style of functioning of the minister is different. Industry still finds it difficult to start projects on time due to delay in clearances," he says, requesting anonymity.
"Unlike Ramesh, from the beginning, Jayanthi (Natarajan) had maintained a very low profile and had limited interaction with the media. So, the media attention the ministry enjoyed has definitely reduced.
"Other than that, nothing has really changed."
Despite her cautiousness, Natarajan's tenure has not been free of inter-ministerial disputes and controversies.
Her major critics included her colleagues at the commerce ministry, who accused her of delaying the National Manufacturing Policy.
The commerce ministry was instrumental in bringing out a National Manufacturing Policy, which had proposed national manufacturing and investment zones be developed as integrated industrial townships. Natarajan had earlier objected to certain provisions of the policy.
Natarajan also faced immense pressure from the power and coal ministries for opening up coal blocks in forest areas (under 'no-go' areas) for industrial use.
However, the intervention of the Prime Minister's Office and the formation of a group of ministers on the issue has somewhat eased this friction. Natarajan, however, came up with a new classification of 'inviolate areas', or dense forests, where mining shouldn't be allowed.
During her term, the single-big ticket project to get conditional clearance was Hindustan Construction Company's flagship hill city project at Lavasa near Pune.
However, other projects, including those of Posco and Vedanta, remain stalled, irking domestic industry and shaking the confidence of foreign investors.
Despite securing MoEF clearances, Posco faces land acquisition hurdles in Odisha, while Vedanta is still engaged in a legal battle with the MoEF over its mine in Niyamgiri in Odisha.
So, even after bringing in Natarajan to help salvage the MoEF's pro-industry image, what is going wrong?
"The minister's powers are limited," says a former member of the Forest Advisory Committee.
"It can help shape the pivot (on which the MoEF can function), if it is open to expertise and the larger interest of society, since the knowledge base is outside the government. But bureaucracy is a problem.
"They don't want to tell anyone anything." The FAC is a seven-member statutory body that advises the MoEF on the diversion of forest land for non-forest use.
"It is a serious crisis now," he says, adding, "Jairam (Ramesh) understood that, and he was open and interested."
So far, that is probably the biggest drawback of Natarajan's tenure at the MoEF.
There is little doubt she is competent and interested, but her reluctance to share vital information has meant both industry and activists are unable to comprehend the entire picture.
This explains their derision.