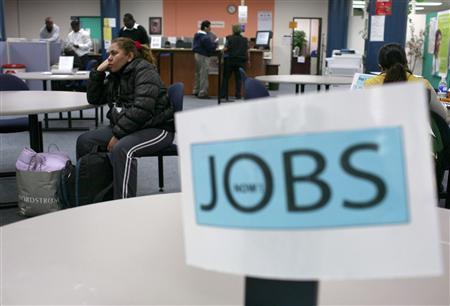 India has slipped to the second place, after Taiwan, in terms of the companies' employment outlook for the next quarter, even as hiring intentions remain bullish on the back of robust business sentiments.
As per the latest quarterly Employment Outlook Survey of global giant ManpowerGroup released today, Taiwan has topped the charts in terms of hiring plans for the April-June 2015 quarter, followed by India and Japan. Prior to this, Indian companies had topped the chart in terms of their hiring intentions for the four consecutive quarters.
The latest survey, which included over 5,000 employers across India, indicated that Indian employers remain bullish with their hiring plans, while companies in 40 out of 42 countries have shown positive hiring outlook.
The two countries where hiring outlook emerged as negative are Italy and Brazil. The employer confidence in India was fuelled mainly by changes in business sentiment, early signs of revival of the economy and a boom in new-age sectors like e-commerce.
The net employment outlook for India stood at 38 per cent, indicating that job seekers may benefit from a robust hiring pace in the months ahead.
"Budget 2015 is further expected to favour more foreign investments in India and campaigns like 'Make in India' will drive global companies to set-up manufacturing facilities in India," ManpowerGroup India Group Managing Director A G Rao said adding that hiring intentions remain positive in all seven sectors.
Sector-wise, the most optimistic hiring plans are reported by employers in the transportation and utilities sector and mining and construction where net employment outlooks stand at 46 per cent and 44 per cent, respectively.
"India's home-grown financial services majors have set the ball rolling on big-ticket hiring, encouraged by positive business sentiment that has sparked the need for diverse talent to manage emerging business opportunities," Rao said.
From a regional perspective, employers in the northern and western parts of India anticipate the highest number of opportunities for job seekers in the months ahead, reporting net employment outlook of 51 per cent and 42 per cent, respectively.
"Concrete policies and initiatives by the government, rise of start-up ventures and emergence of India as an investment destination will prove to be the harbingers for growth," Rao said.