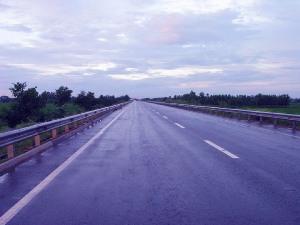 Union Road Transport and Highways Minister Kamal Nath today said road projects worth Rs 2 lakh crore would be awarded in the next two years.
"We are going to award Rs 1,00,000 crore (Rs 1,000 billion) of projects this year and Rs 1,00,000 crore in the next year," Nath said while speaking at a seminar here organised by industry body Ficci. The minister said roads were an important part of infrastructure development in the country as they provide domestic economic stimulus.
Nath said he would expedite the process of roads and highways development by building capacity of the National Highways Authority of India.
Speaking on the sidelines of the event, Road Transport and Highways Secretary Brahm Dutt said an upgrade committee had been constituted in the ministry to look into such requests.
NHAI chairman Brajeshwar Singh said the highways authority would recruit 400 people in the next 12-18 months to deal with the manpower shortage faced by it.
SS Kohli, CMD, India Infrastructure Finance Company Ltd, suggested that the government should share risks and NHAI should try out alternative models while awarding road projects. At present, NHAI awards projects on either build-operate-and-transfer or annuity basis.
Kohli also suggested that the period of achieving financial closure of highway projects be brought down from six months to three months and also bunching of projects for bidding be reduced to four or five rather than 20-30 at a time.
"A dispute resolution mechanism on the lines of the Lok Adalat should be set up. The government should give incentives for early completion of projects, allow special purpose vehicles to participate in more projects than one, and channelising the profits towards equity of the new projects instead of declaring dividend to the holding company," added Kohli.