The department of commerce under the ministry of commerce and industry has asked Iran to accept payment for crude oil imports by India entirely in rupees or face the risk of losing its biggest client. India currently pays 55 per cent of its crude oil purchases from Iran in rupees and the rest in euros.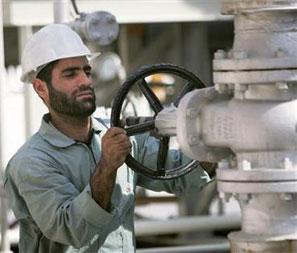 "We are pursuing them (Iran) to accept 100 per cent (payment) in rupees; they are pondering over it. They will have no other option. We have also told them that either they go for the option or we might have to look for other options," a senior commerce department official told Business Standard, indicating India might look at increasing its crude oil purchases from other markets such as Venezuela.

India exports rice, cereals, pharmaceutical products, machine tools, automobile parts and steel to Iran, all of which are permitted under the US-imposed sanctions. Hence, the department has urged Iran to buy these items with rupee it is obtaining from selling oil.

According to the official, the government was expecting some warming up of relations between Washington and Teheran during the visit to Iranian President Hassan Rouhani to the US last month to attend the UN General Assembly meet where he was expected to meet US President Barack Obama.
However, nothing fruitful emerged except for highly-publicised phone call between both the leaders, while sanctions remained intact.

Since July 2011, India had been making payments in euro through Ankara-based Halkbank until February this year. While euro payments through Turkey are stuck, rupee payments continue to be made on the accounts of Iranian National Oil Company through Kolkata-based UCO Bank.

India has been pressing for all payments to be made through rupee and the previous regime in Iran had reportedly agreed to take entire payment in rupee. However, the new government under Hassan Rouhani is yet to accept this proposal.

"I do not know whether the Iranian government ever said that they were willing to take 100 per cent. My understanding is that there is a percentage agreed to between Iran and India in terms of how we will pay for crude and that is 45 per cent and 55 per cent," Syed Akbaruddin, spokesperson, external affairs ministry said.

Following the US sanctions, India cut its imports from Iran to 13.3 million tonnes in 2012-13 from 17.4 mt in 2011-12.

Urging Teheran
India pays 55% of its crude oil purchases from Iran in rupees, rest in euros
It exports rice, cereals, pharmaceutical products, machine tools, automobile parts and steel to Iran
Hence, it is urging Iran to buy these with the rupee it is getting from oil