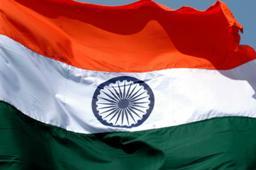 Affirming its belief in the booming Indian economy, Switzerland on Tuesday described India as one of its 'most important partners' in Asia and said that its exports to the country have grown by 19 per cent this year despite difficult world economic climate.

"India has become integrated in the world market and has been growing strongly, with its gross domestic product increasing at the mean annual rate of 5.8 per cent.

"It is now one of the world's 10 largest national economies," the Swiss government said.

The statement came after President Pratibha Patil and her Swiss counterpart Micheline Calmi-Rey addressed the Indo-Swiss Business Forum in the Swiss capital of Berne.

"India is one of Switzerland's most important partners in Asia and has tremendous potential for the future. Commodity trade is flourishing and the volume has exceeded the 3.5 billion Swiss Franc mark for the first time in 2010," it said.

Despite difficult world economic climate, Switzerland's exports to India have grown by a good 19 per cent in the first eight months of 2011, while the imports have gone up by 17 per cent, the statement said.

In the field of
services too, like tourism and IT sectors, India is becoming a more and more important partner, it said.
President Patil, in her address to the forum, said that despite global economic downturns, the Indian and Swiss economies have both demonstrated resilience.
Patil said India is negotiating a Free Trade Agreement with the European Free Trade Area, which included Switzerland.
"Trade as well as investment will get a definite boost from the conclusion of this agreement," she said.
Patil asked the business leaders to fully utilise the opportunity provided by today's meeting to 'impart further momentum to business relations between the two countries.'
"You can be sure of a helping hand from the two governments as they are committed to taking bilateral economic ties to an even greater height," Patil said.
The business forum was attended by a number of Swiss businessmen and Indian industrialists, including chairman of Hinduja Group Prakash P Hinduja.
A 45-member Indian business delegation led by industrialist K K Modi is accompanying the President on her state visit to picturesque Switzerland and Austria.
The President will later in the day fly to Austria on the second leg of her eight-day two-nation visit.