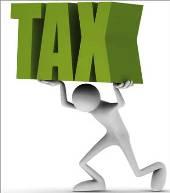 The next meeting of the much-awaited joint working group to rework the double taxation avoidance treaty between India and Mauritius will be held next month here, said Commerce Minister Anand Sharma.

The JWG has had eight rounds of meeting since it was set up in 2006 but no mutually agreeable solution has been arrived at.

The revision of the India–Mauritius Double Taxation Avoidance Agreement is a long pending issue between the two countries.

New Delhi wants to impose capital gains tax on investments re-routed from the island nation.

Article 13 on capital gains of the India-Mauritius DTAA provides for taxation of capital gains only in the country of residence of the investor.

The Indian side proposed to amend the treaty to provide for source-based
taxation of such capital gains to retain its tax base.
Earlier when proposals for the General Anti-Avoidance Rules were floated by India, which could override even DTAAs, Mauritius had expressed apprehension and said tax residency certificates issued by it should be honoured by India. Companies having the certificates can get benefits of DTAA.
Mauritius foreign and international trade minister Arvin Boolell had said his country was ready to tighten the rules of tax residency certificates but these should be honoured.
India's contention was that lenient rules have led to mushrooming of companies in Mauritius that misused DTAA provisions.
The Indian side had also proposed to limit the practice of 'treaty abuse' by incorporating Limitation of Benefits Article in the treaty.