Results of 138 firms show revenue growth has declined further, but net profits are up
The signal from the first batch of corporate results for the March 2013 quarter is loud and clear: Demand slowdown is getting deeper and India Inc is busy protecting - in fact, improving - its profit margins.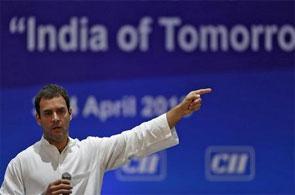 The revenue growth for a sample of 138 firms that have declared their results so far has declined to a three-year low of 5.7 per cent, suggesting a decline in volume after adjusting for double-digit inflation during the period.
Net profit, however, has gone up 16.5 per cent to Rs 25,105.6 crore (Rs 251.05 billion), aided by lower growth in operating expenses (up 4.3 per cent year-on-year) and interest cost that grew 5.4 per cent last quarter.
On a sequential basis, operating margins improved 100 basis points. Excluding other income and extraordinary gains, core operating margin was up 60 basis points from the December quarter level.
The sample includes six Sensex firms with a combined weight of 24 per cent on the benchmark index. It excludes banks and other financial firms.
Analysts say the result season so far has been slightly better than consensus estimates, except some disappointment from IT biggies like Infosys and Wipro. Devang Mehta, senior vice-president & head, equity sales, Anand Rathi Securities, says the deceleration in revenue growth had already been discounted, but profit growth has been above expectations.
Experts say the improvement in margins could be due to the favourable impact of the recent fall in prices of crude oil and commodities. Others like Maruti Suzuki gained from depreciation in key currencies like the yen. That shrank their import bill in rupee terms. The gains on this account are, however, likely to be temporary, as demand slowdown might force companies to pass on lower input costs to consumers.
Some analysts say the resilience in margins suggests big companies are not willing to sacrifice margins for higher volume and revenue growth. "Many companies have taken a call that chasing revenue growth at the expense of profitability isn't worth it. This is especially true of leading companies that enjoy pricing power in their respective industries," says Apurva Shah, head of research, BNP Paribas Asset Management Company.
Shah, however, says these are early days for arriving at a conclusion. "The first flush of results is always better because companies facing financial headwind tend to delay their results. Besides, the sectors that have been most affected by the slowdown, such as capital goods, construction, infrastructure and industrials, are yet to declare their results," he adds.