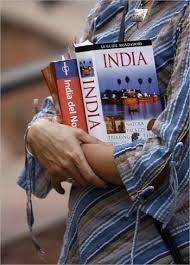 As many as 81 per cent of Indian corporates believe the country's economy is likely to grow 5-6 per cent in the current financial year, says a survey.

"India Inc expects the economy to grow between 5-6 per cent and rupee around 77 per cent to appreciate against the US dollar," according to a survey by ING Vysya Bank.

Around 67 per cent respondents see the rupee to be at or below 60 for FY'15.

There were 16 per cent participants who expect levels lower than 58 up to September 2014, but then see depreciation to levels greater than 62 by the end of FY15.

Over 300 corporate finance executives representing a wide range of industries, both manufacturing and services sectors, clearly indicated a sustained momentum in growth, the survey said.

Of these, 24 per cent of respondents represented companies with a turnover more than Rs 1,500 crore (Rs 15 billion), 39 per cent with turnover between Rs 200-1,500 crore (Rs 2-15 billion) while another 37 per cent represented companies with less than Rs 200-crore (Rs 2-billion)
turnover.
The findings revealed that corporate sees some moderation in inflation going forward.
Almost 75 per cent of the corporates across industries feel that RBI's target set at 8 per cent by January 2015 will be met.
Given the view on inflation, around 82 per cent of the corporates expect at least 25 basis points reduction in the repo rate this year, with 43 per cent and 39 per cent of the participants expecting a cut by 25 basis points and 50 basis points, respectively.
Approximately, 2 per cent of the participants expect the repo rates will increase and 16.61 per cent of the participants think that the rate will be unchanged, the survey said.