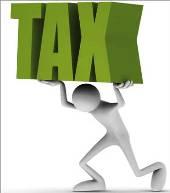 Industry chambers on Tuesday opposed any proposal to impose higher taxes on rich saying such 'negative' policies could hurt business confidence.

At this juncture when there is a need to generate capital resources to invest in developmental needs, any proposal to introduce higher tax rates or Inheritance or similar taxes would be highly regressive and ultimately prove counter-productive, Ficci said in its representation to Prime Minister's Economic Advisory Council Chairman C Rangarajan.

"Such negative policies could potentially lead to serious capital flight as well as encourage tax evasion and will serve as a depressant for capital mobilisation and hit business confidence adversely," Ficci Vice-President Sidharth Birla said.

Earlier this month, Rangarajan had pitched for higher rates of taxes for super rich in the forthcoming budget.

". . . one need not disturb the structure of Income Tax system as it is now.

"But add a surcharge for income above particular level. I believe as we go along, we need to raise more revenues and the people with larger incomes must be willing to contribute more," he had said.

Referring to the importance of keeping sentiments positive, Confederation of Indian Industry president Adi Godrej said talks of inheritance tax and
other such measures of additional taxation could negatively impact sentiments.
Industry chambers also sought conducive policies for completion of large infrastructure projects in time.
They emphasised that there is a need to boost business confidence for reviving growth momentum.
"We also seek measures that enhance protection and consolidation of investible capital and any step that could disturb this scenario could quickly bring to nought the slight improvement that is visible on the horizon," Birla said.
On indirect tax, Godrej said excise and service tax should be maintained at the current rates and peak customs duty should be 10 per cent.
He also suggested monetising unutilised assets of public sector units besides using their investible surplus to the tune of Rs 2.5 lakh crore (Rs 2.5 trillion).
CII also recommended that RBI should reduce repo rate by 0.5 per cent and also cut Cash Reserve Ratio.
To put the economy back on sustainable growth track, Federation of Indian Chambers of Commerce and Industry suggested that the government implement the National Manufacturing Policy, activate Cabinet Committee on Investments and improve access to minerals such as iron ore and coal.
It also called for strengthening framework for infrastructure financing, introducing Goods and Services Tax and passage of insurance and pension bills.