June indicates a change in trend from previous quarters in terms of how much companies are spending on employees. The worst hit sectors included steel, air transport service and automobile firms.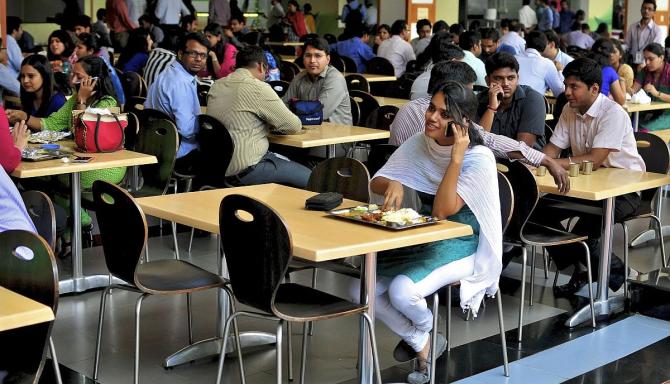 The June quarter results reflect sharp cuts in employee costs as companies grapple with the economic impact of the Covid-19 pandemic.
A total of 129 firms out of a sample of 217 cut employee costs in the June quarter, shows a Business Standard analysis of Capitaline data.
The number was higher than the quarters before, shows data going back to March 2019.
Each of the preceding quarters showed an increase in overall employee costs, suggesting that some companies had spent more on employees even as others cut back, resulting in an aggregate gain.
The June quarter showed a break in that trend as more than half the companies opted to rationalise costs.
Deepak Jasani, head of retail research at HDFC Securities, said the June number reflects pay and job cuts.
Some companies would also have amortised a lower amount of the variable payments they make at the end of the year, as business may slack year-on-year in most sectors.
When paying bonus at the end of the year, companies provide for it every quarter under their employee costs.
This provision would be lower because companies don't expect to pay out bonuses liberally at the end of this year.
Manufacturing companies, before the pandemic, paid double-shift or overtime payments to employees but that is unlikely to be happening now.
Some sectors such as pharmaceuticals (pharma) saw an increase in employee costs.
"In fast moving consumer goods...there was no need to cut...pharma was also similar," he said.
In fact, the data shows that fast moving consumer goods (FMCG), telecommunications, pharmaceutical and information technology companies were among the major sectors which spent more on employees in the June quarter than they did in March.
Demand for each of the segments had shown signs of resilience with lesser impact on business than some other sectors.
Employee costs have risen for each of them.
The worst hit sectors included steel, air transport service and automobile firms.
Car sales had fallen in the June quarter, even as demand for steel declined with projects on hold.
Air travel had come to a halt after the government put in place movement restrictions to prevent the spread of the virus.
Rituparna Chakraborty, co-founder and executive vice-president at human resource solutions company TeamLease Services, said employees may see more cuts.
"I think the next quarter will also be patchy," she said.
The intent to hire, a measure looked at by TeamLease Services' April-September Employment Outlook Report for 2020-21, has fallen to nearly a fifth of its previous level.
"This is the single biggest fall measured over the entire course of the Employment Outlook reports... The small sliver of hiring intent is overwhelmingly for...(blue-collar)...workforce and by large businesses, is spread across sectors, and in metros and tier-1 cities," it said.
The informal nature of India's workforce has also meant that it has been more vulnerable to economic shocks.
"Informal labour, across the world, has borne a disproportionate brunt of the brute force of Covid-19.
"This also explains why India has had the steepest fall in intent, alongside Europe, although it fares substantially better than all regions on the net Intent to Hire," the report added.
Photograph: Reuters