India has a huge power demand and needs to replace polluting coal, as source on energy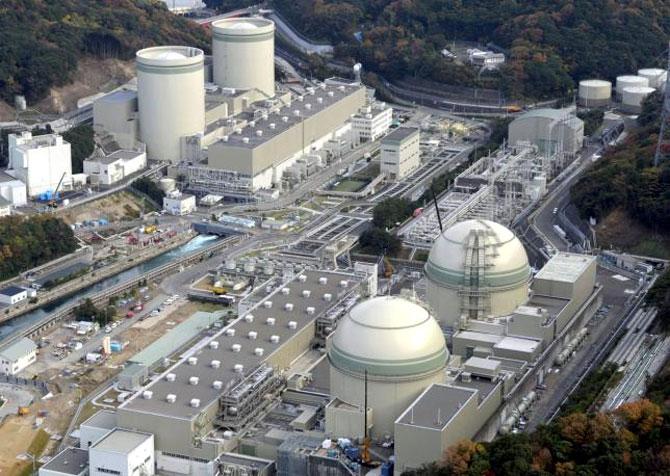 EDF will deliver a proposal to the Indian government by year's end to build six nuclear reactors, an executive at the French utility said on Thursday, in what could be the world's biggest nuclear deal.
EDF in January announced a preliminary agreement with Nuclear Power Corp of India Ltd to build six EPR nuclear reactors at Jaitapur in western India.
"India has asked us to present a complete technical and economic proposal for six EPRs by the end of this year. We are working hard on this," Xavier Ursat, EDF head of new nuclear, told shareholders at their annual general meeting.
India, more than any other country, is the place where building nuclear plants makes sense, because of its huge power demand and the need to replace polluting coal, he said.
Ursat said many countries are interested in building nuclear plants or upgrading their existing fleet and that EDF - which is acquiring the reactor building arm of Areva - is positioning itself in this market.
He said that China, where EDF is building two nuclear reactors, would build half of the world's new nuclear reactors over the next 15 years but said nothing about possible new contracts for EDF there.
He added that South Africa is preparing a nuclear tender, while in Europe Poland is looking at starting a nuclear programme and the Czech Republic is considering renewing its fleet.
Ursat said EDF's planned 18-billion-pound ($26 billion) Hinkley Point project, which he described as probably the biggest industrial project in Europe, is crucial for EDF and the French nuclear industry.
"Hinkley Point will help us continue our activities and preserve our skills base and jobs," he said.
He said that EDF's new EPR reactor in Flamanville is expected to be completed by the end of 2018, while the Hinkley Point project would pour its first concrete by mid-2019 provided a final investment decision is taken shortly.
He added that by the time Hinkley is completed, it will be time for EDF to start renewing France's fleet of 58 reactors, which were built largely in the 1980s and 1990s and have a 40-year lifespan.
Chief executive Jean-Bernard Levy told shareholders that EDF needs growth in international markets because European power markets are stagnant.
Image used for representation purpose only.
Photograph: