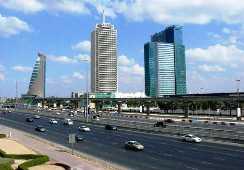 India has emerged as Dubai's top trading partner, achieving total trade of over $10 billion during the quarter ended March.

India also emerged as Dubai's top exporting and re-exporting country at $5.7 billion and came second in terms of imports at $5.17 billion, following China at $6.94 billion.

The US came in third place at $4.35 billion, according to the latest statistics released by Dubai Customs.

Unwrought, worked and semi-manufactured gold topped the list of Dubai's imports with $6.9 billion from January to March 2012, followed by diamonds at $3.78 billion and jewellery and precious metals at $3.1 billion.

Imports of telecom equipment have reached $3.10 billion, while cars touched $2.06 billion.

Gold was the number one product to be exported from Dubai during the said period at $5.06 billion, followed by jewellery and precious metals and non-crude oil.

The continued growth in Dubai's foreign trade reflects the strength and resilience of the UAE economy, said Ahmed Butti Ahmed, Executive Chairman of Ports, Custom and Free Zone Corporation, Dubai Customs Director General.

Ahmed said the statistics include non-oil direct trade, free zone trade and customs warehouses.

"The continued growth of Dubai's foreign trade has mainly resulted in the development of modern customs systems that ensures offering a wide range of high quality services to the private sector and shipping and logistics companies," he said.
Image: Dubai | Courtesy, airpano.com

© Copyright 2022 PTI. All rights reserved. Republication or redistribution of PTI content, including by framing or similar means, is expressly prohibited without the prior written consent.