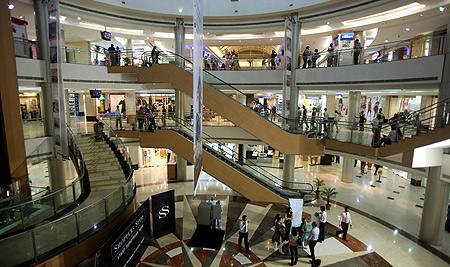 India's free trade agreement (FTA) on services with the 10-member Association of Southeast Asian Nations (Asean) is still in limbo, as three members - Thailand, Indonesia and the Philippines - are yet to ratify the deal.
While Thailand and Indonesia are demanding unconditional access to India's multi-brand retail trading segment, the Philippines appears to be scared of India's information technology (IT) sector.
Indonesia and Thailand have categorically told India they will not ratify the deal, unless the "federal nature of the FDI (foreign direct investment) policy in multi-brand retail" is relaxed.
They are particularly annoyed that it is a state-enabling policy, which means a final call on whether or not to allow a foreign retailer to set up hypermarkets or chains is to be taken by state governments, highly placed sources involved in the talks told Business Standard.
The two countries have informed the commerce & industry ministry and external affairs ministry that they will enter India only on the condition that their retail chains are allowed to set up shops "anywhere and everywhere".
The demand from Thailand and Indonesia comes at a time when the United Progressive Alliance (UPA) government's decision to allow up to 51 per cent FDI in multi-brand retail has drawn attack from political opponents, though the policy is more diluted than that demanded by Thailand and Indonesia.
The Philippines, which is gearing up to become the call-centre hub of the world, is apprehensive of the fact that the Indian IT-ITeS (information technology-enabled services) sector might eat up its jobs. India has been trying to negotiate with that country by saying it has moved from being a call-centre hub to the more high-end and complex IT jobs.
The FTA for services was approved in India by the Cabinet Committee on Economic Affairs in December last year, despite objections from the finance ministry. This was the last FTA signed by the ruling UPA before the country went to polls.
This also was one of the crucial FTAs, under which India hoped to get greater market access for its professionals in countries like Singapore, Malaysia and Indonesia. However, it now seems that road ahead is not going to be smooth.
The retail sector in Indonesia and Thailand has witnessed a boom over the past decade. In Indonesia, the food and clothing retailers have massive expansion plans and they have been eyeing India for long.
Big Indonesian retailers like Matahari Putra Prima, Indomarco Prismatama, Mitra Adi Perkasa and Ramayana have set aside huge investment plans.
Similarly, in Thailand, despite the current political tension, the retail sector is growing 9-10 per cent annually. The Thai Retailers Association has projected 12 per cent growth in the current financial year.
The absence of a stable government in Thailand, too, has delayed the process of ratification. India is also negotiating for a separate bilateral trade treaty with Thailand. However, the Indian government is hopeful the ratification process will be over by October this year.
Trade between India and Asean was worth about $76 billion in 2012-13. Both sides have set a target of increasing this to $100 billion by 2015.
TRADE BARRIERS
The deal: The Union Cabinet had approved the proposal in December 2013 and it was the last FTA approved by the UPA government before heading for elections
Holding back: Thailand, Indonesia and Philippines are yet to ratify the India-Asean services FTA
Sore point: Indonesia and Thailand are demanding relaxation in FDI policy for multi-brand retail
Demand: Easing of the federal structure of the policy, as they want to set up shops across the country
Retail boom: The retail sector is booming in both Thailand and Indonesia
IT snag: Philippines wants assurance on IT-ITeS jobs