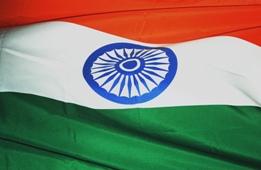 Trade ministers of India and 10 Southeast Asian nations asked on Friday their negotiators to complete the ongoing talks on bilateral trade pact in services and investment by March next year.
"Ministers (of India and Asean countries have) tasked the negotiators to step up their engagement with a view to complete negotiations by March 2011," an Indian official said at Da Nang in Vietnam.
Indian Commerce and Industry Minister Anand Sharma met his counterparts from the ten Asean-member nations to review the progress of negotiations at Da Nang.
The leaders emphasised that challenges encountered in the services and investment negotiations could be overcome through greater understanding and flexibility among the parties to bring the negotiations to a successful conclusion.
After the meeting, Sharma expressed hope that 'ambitious and commercially meaningful offers' would be exchanged between the two sides.
On Thursday, Sharma said the pace of negotiations was slow.
After entering into a free-trade pact for goods last August, the two sides are now engaged in talks to widen the agreement to include services and investment at the earliest.
The ministers underscored the importance of trade in services and investment negotiations to complement the trade in goods agreement, in order to further enhance the economic integration of Asean and India.
Services account for about 55 per cent of India's gross domestic product, while exports from the sector were valued at $93.7 billion in 2009-10.
Industry expects that Indian services sector would get a further boost with opening of the Asean market.
The official said the ministers also stressed for the full implementation of the Asean-India Trade in Goods Agreement by all countries in 2010 so that the private sector could reap benefits offered by the Agreement.
At present, only five Asean members -- Singapore, Thailand, Malayasia, Vietnam and Myanmar -- have operationalised the pact with India.
The other Asean countries are Brunei Darussalam, Cambodia, Indonesia, Lao PDR and the Philippines.
India and Asean trade in goods is expected to touch $70 billion by 2012 from the present $43.5 billion.