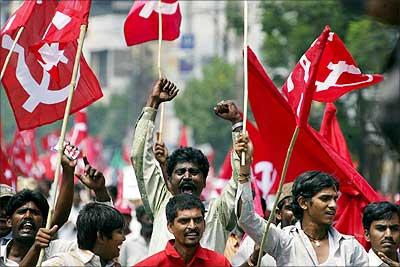 India is among the worst-ranked countries when it comes to taxation and inflation burden on economy, as also in terms of the negative impact of crime, terrorism and health hazards on business environment, a WEF report said.
Out of 144 countries analysed by the World Economic Forum, India ranks 133rd in terms of inflation, 130th for taxes and 131st for starting a business.
Besides, India has been ranked at 125th place in terms of business cost of terrorism and at 98th in terms of business cost of crime and violence. With regard to organised crime, the country is ranked at 114th place.
The findings are part of WEF's annual Global Competitiveness report, where India's overall ranking has slipped 11 places to 71st. Switzerland has retained its top slot.
The strength of auditing and reporting standards also is very low in the country and it was placed 102nd rank. In terms of electricity and telephony infrastructure it at 118 and quality of electricity supply, 103.
The performance review was based on 12 pillars and India was ranked among the best economies in the world only in one aspect -- market size, wherein it was ranked third globally. A rank of 1-7 is considered among best in the world.
In terms of other "pillars" India was ranked at the 70th place in terms of institutions, infrastructure (87th), macro economic environment (101), health and primary education (98), higher education and training (93), goods market efficiency (95), labour market efficiency (112), financial market development (51), technological readiness (121), business sophistication (57) and innovation (49).
Other major factors affecting the competitiveness of India include, health hazards like Malaria and Tuberculosis, HIV/AIDS and infant mortality, the report said.
The country ranks as low as 131 out of 144 economies in terms of number of procedures required to start a business, implying that the country lags far behind its global peers in terms of ease of doing business.
According to the report, India's slide in competitiveness rankings began in 2009, when its economy was still growing at 8.5 per cent.
Noting that improving competitiveness would yield India huge benefits for India, WEF said it would help rebalance the economy and move the country up the value chain ensuring more solid and stable growth.
WEF further said that India needs to create a sound and stable institutional framework for local and foreign investors and improve connectivity.
© Copyright 2022 PTI. All rights reserved. Republication or redistribution of PTI content, including by framing or similar means, is expressly prohibited without the prior written consent.