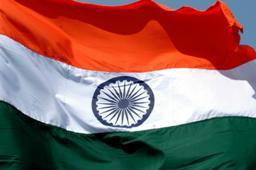 India, China and Thailand are among the fastest-growing markets for exports from the least-developed countries, WTO director-general Pascal Lamy has said.

"Three of the five fastest-growing markets for LDC exports are regional partners -- China, India and Thailand," World Trade Organisation website quoted Lamy as saying.

Lamy said opening of trade barriers, supported by right mix of economic and social policies can help achieve higher growth in LDCs trade.

"Even though LDC trade grew twice as fast as world trade in the last decade and has doubled its share in global trade, it still accounts for only one per cent of world trade," he said.

Another way of boosting LDCs' imports is 'duty-free and quota-free
access' to their goods in developed and developing countries, wherein China and India have recently opened their markets.
Duty-free and quota-free access in favour of LDCs is a commitment undertaken by WTO members at the launch of the Doha Round in 2001.
On the current impasse over the Doha Round, the Director General said with a growing list of issues and members, reaching a conclusion in trade negotiations has become ever more challenging.
"Part of the reason for the current impasse in the global trade talks is the difficulty in striking an appropriate balance of benefits and concessions, in particular between developed and emerging countries-- a balance which itself is being affected by structural changes in the global economy," he added.