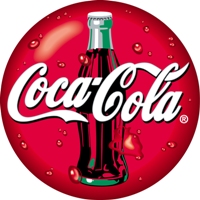 India and China led volume growth for the Atlanta-based The Coca-Cola Company for the quarter ended December 31, 2009.
Volume sales went up by 20 per cent and 29 per cent in India and China, respectively, in the quarter, thereby helping the company post 55 per cent growth in net profit.
In absolute terms, net profit was $1.54 billion in the quarter under review, as against $995 million in the corresponding period a year before.
Net revenue, however, grew in single digits only, going up 5.4 per cent in the fourth quarter to touch $7.51 billion, as against $7.13 billion in the corresponding period a year before.
India was the key contributor to brand-wise sales of the company, too.
Flagship brand Coca-Cola saw volume growth of 22 per cent in the Indian market, surpassing China, which saw volume growth of 13 per cent only for the quarter under review. France was third, seeing 12 per cent volume growth for brand Coca-Cola in the quarter.
The beverage giant's growth in emerging markets has, incidentally, coincided with a decline in its home turf of North America.
The fourth quarter saw volume growth coming down by one percent in the US. This has been on for some time now, say analysts, as consumers cut back on consumption of cola drinks in the region.
The company has been focusing its attention on countries beyond its home turf, which reflects in the decent six per cent growth it has seen in international volumes sales for the fourth quarter.
Coca-Cola's performance in the quarter saw its earnings per share for the period go up 53 per cent, touching 66 cents from 43 cents a year before.