The firm is likely to spend $600 million in total for the new stores. The average size of its stores is about 55,000 sq ft.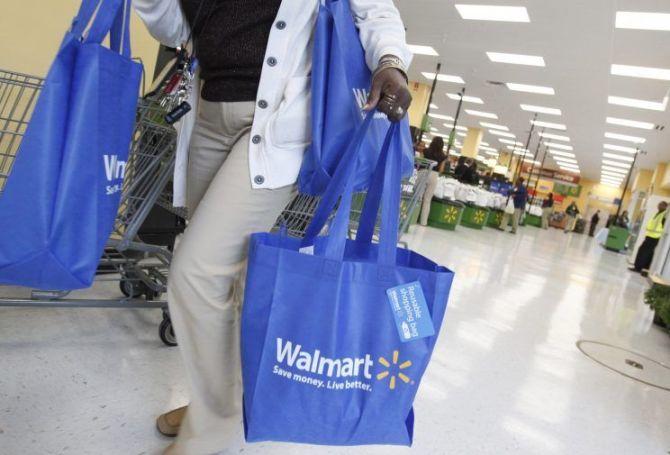 Walmart India is planning a threefold increase in the pace of opening stores by 2020. It plans to open 50 new stores by 2022 to take the total store count to 70.
"We are opening five to seven stores next year. Eventually, we want to open 15 a year, which should happen from 2020," president and chief executive Officer Krish Iyer said.
According to estimates, the firm spends around $12 million per store.
Taking that figure, the firm is likely to spend $600 million in total for the new stores. The average size of its stores is about 55,000 sq ft.
Walmart, which also has e-commerce operations, did not open any new store this year except the fulfillment centre on the outskirts of Mumbai on Wednesday.
Apart from retail stores, the firm would open fulfillment centres to supply goods bought online.
"We will look at setting up such fulfillment centres in states where we have stores and also where we do not have stores.
We will track the business and take a call on future expansion of such centres," he said.
Iyer said that the Indian unit of US-based Walmart Stores had signed 19 sites and broken ground at two sites. Soon it would break ground at another site.
Iyer said Walmart had identified India as a priority market in terms of providing resources to build capacities, back-end infrastructure, implementing technology, and so on.
He also said the company had looked into the country's food retail policy but hasn't taken a call on that.
Food Processing Minister Harsimrat Kaur Badal had said food retail would get $10 billion in foreign direct investment (FDI) and the government was considering 25 per cent home and personal care products in multi-brand food retail outlets to be owned by foreign companies.
When asked whether the chain was disappointed with the government not opening up FDI in multi-brand retail, Iyer said: "Not really. We are focused on cash-and-carry business. We are happy with the process and busy with the expansion."
Maharashtra plans
Walmart has signed deals with the Maharashtra government for 15 cash-and-carry stores.
It has bought land in Pune and is in the process of identifying land in Pune, Nashik and Nagpur.
The company said it had set up a small office at the Bandra Kurla Complex in Mumbai to identify and buy land parcels.
"In western India, Maharashtra is the only state we are focusing on to invest," Iyer said.
Photograph: Jim Young/Reuters