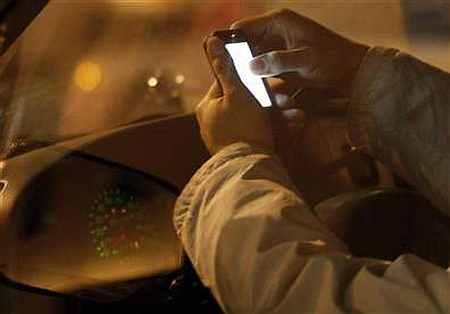 Lashing out at telecom operators for the persisting call drops menace, Telecom Minister Ravi Shankar Prasad on Wednesday said they must offer good services to the customers if they want any help from the government.
He also said the government is presently not considering any penalty on them for call drops, but that option can not be ruled out if the problem persists and appeared to put the onus on the operators to take the corrective steps.
"Presently I am not thinking of any kind penalty imposition but I don't rule out the option if the situation doesn't improve because naturally if there is an issue it needs to be addressed by those who are in the game," Prasad told reporters on the sidelines of the the Economist India Summit here.
The Minister said the government is taking all necessary initiatives on the policy front and operators need to do their part as well.
"We first cleared the spectrum sharing decision, now we have cleared the spectrum trading also, so whatever the demands of telecom operators for growth, we have done that," Prasad said.
Stating that the telecom operators need to offer good service to get help from government, he said the companies invest in India because there are one billion customers and if they want government support, they have to serve the customers first.
He also urged the operators to invest in voice network and not data alone. Regarding the BharatNet project, Prasad said 18 states have come forward to form special purpose vehicle for broadband network.