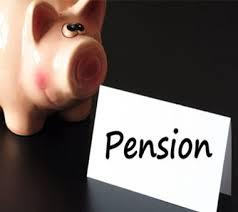 Finance Minister P Chidambaram said on Tuesday the implementation of the Pension Fund Regulatory and Development Authority Act 2013 in letter and spirit is a major task before the government.

". . .with the PFRDA Bill having been passed by Parliament, the major task before us was to implement it in letter and spirit," he said at the 4th meeting of the Consultative Committee attached to the Ministry of Finance in New Delhi.

The PFRDA Act would give statutory status to the pensions sector regulator, and in addition to other objectives, aims to address apprehensions regarding safety and yield under the National Pension System.

Chidambaram mentioned that most countries are moving from a 'defined benefit' pension system to a 'defined contribution' system to enable pension-related commitments to be sustainably discharged.

He stated that the salient provisions of the Act related to subscriber interest include choice of pension fund manager and investment schemes to the subscriber, availability of minimum assured return schemes to be notified by the PFRDA and the option of investment only in government
securities.
The minister replied to the various suggestions and queries of the members and explained how the Act and efforts of the government since 2003-04 had tried to address these concerns.
He mentioned that these initiatives are relatively recent in origin.
"Hence, work on the NPS was still a work in progress that would, however, achieve these various objectives over time," he said.
At present, the total pension funds under NPS were to the tune of Rs 37,000 crore (Rs 370 billion).
The Finance Minister further stated that there was a need to extend the reach of the NPS.
Observations related to the need to keep inflation in check to ensure good real returns, focusing on the unorganised sector, ensuring that pension fund managers were of the highest ability and standing and the need for suitable publicity to create awareness about NPS, were made by members.
Members of the Committee who attended the meeting include, Arvind Kumar Chaudhary, Narahari Mahato, Partap Singh Bajwa, Prabhatsinh Chauhan, S P Y Reddy, Saugata Roy, Suresh C Angadi and W Bhausaheb Rajaram, Ajay Sancheti, Amar Singh, Rajani Patil, Rajeev Chandrasekhar, Sabir Ali, Ashok Sekhar Ganguly and Murli S Deora.
© Copyright 2021 PTI. All rights reserved. Republication or redistribution of PTI content, including by framing or similar means, is expressly prohibited without the prior written consent.