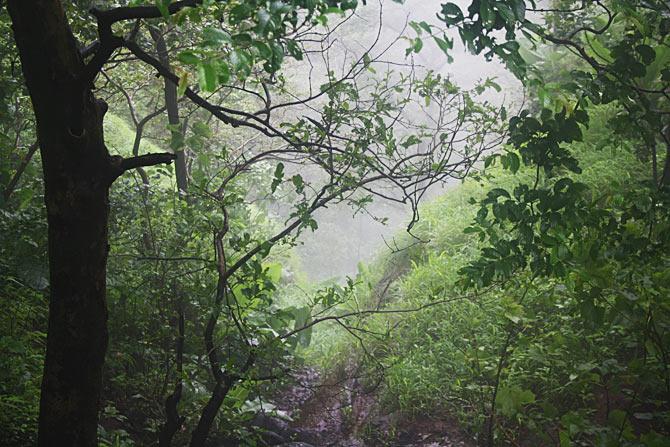 A glimpse of the Western Ghats. Photograph: Reuben NV/Rediff.com
The Centre on Wednesday told the National Green Tribunal it would pursue the implementation of the Kasturirangan committee report on Western Ghats, not that of its precursor, the Madhav Gadgil panel.
This comes two days after the tribunal had warned of strict action if clarity was not provided on the issue.
The environment ministry told the tribunal it had brought about draft notifications, declaring ecologically sensitive areas (ESAs) in Western Ghats, spanning six states.
It added it was awaiting objections in this regard.
The tribunal sough to know whether the objections would pertain to reducing the size of the ESA alone, or would the government entertain objections seeking an increase in the demarcated area, too.
The government counsel sought time to reply to this, after seeking guidance from the ministry.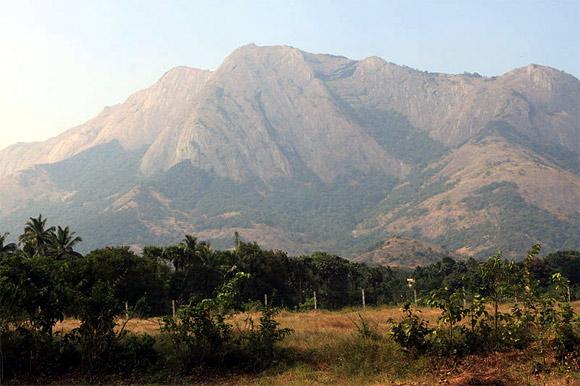 The 1600-km long mountain chain of Western Ghats. Photograph: Courtesy, Wikimedia Commons
Mining, thermal power plants, hazardous industries, etc, are banned in ESAs. States have been demanding reduction in the ESA within their boundaries.
To study the region and the impact of industrialisation in the biodiversity hotspot, the United Progressive Alliance (UPA) government had set up a Western Ghats ecology expert panel, under ecologist Madhav Gadgil.
In its report, the panel had sought a radical overhaul of the environmental regulations governing an area of 174,700 sq km and the creation of a three-tiered restrictive regime.
It recommended a new Western Ghats expert panel to review development activities in that area, among other functions.
As states were up in arms against this, the government set up another panel under K Kasturirangan (then a Planning Commission member) to review the implementation of the report.
This group advised bringing about 60,000 sq km under the ESA, keeping human habitation and agricultural areas out of its ambit.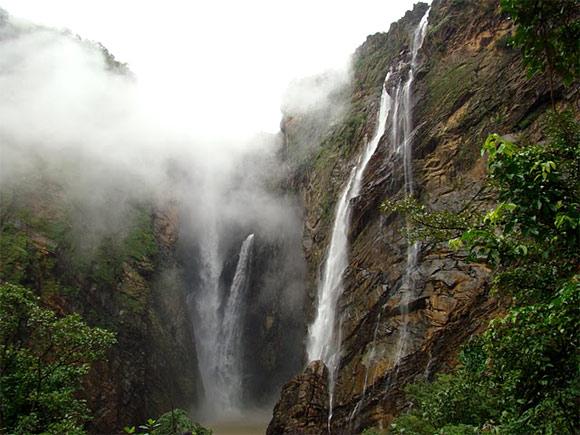 The 1600-km long mountain chain of Western Ghats. Photograph: Courtesy, Wikimedia Commons
Like the Gadgil panel, it put restrictions on mining and other polluting industries in the ESA; however, it didn't recommend an overarching central authority to review projects and development, among other differences. The second report was strongly objected to by Gadgil.
These middle-path recommendations were objected to by states, too.
When the UPA government notified the ESA across six states, based on the Kasturirangan panel's recommendations, the matter became a political hot potato for the Congress government in Kerala.
Following this, former environment minister Veerappa Moily further reduced the area under ESA in the state.
He also promised to do so for any of the other five states that approached it with a similar demand.
At the same time, the UPA government continued to project an uncertain image before the National Green Tribunal.
With the National Democratic Alliance government taking charge at the Centre, it has clarified the Kasturirangan panel report will be the basis for decisions on the matter.