Experts believe the surge in illegal mining is due to vested interests of politicians

Amid the furore over the recent suspension of Indian Administrative Services officer Durga Shakti Nagpal, allegedly due to her crackdown on illegal sand mining, latest data show illegal mining activities in India have increased.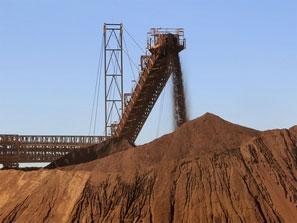 Cases of illegal mining rose 4.2 per cent to 98,597 in 2012-13, against 94,604 in 2011-12, Parliament was informed on Friday. The rise in such cases, however, was less than in 2011-12, when cases of unlawful mining had increased 21 per cent, against 78,189 in 2010-11.

Experts believe the surge in illegal mining is due to vested interests of politicians. "Illegal mining in Goa and Karnataka took place due to the interest of politicians. Politicians get involved, bureaucrats fall in line and people are forced to participate in illegal mining activities," said R K Sharma, secretary-general, Federation of Indian Mineral Industries. He added these activities led to revenue losses of thousands of crores of rupees to state and central governments.

In 2012-13, Maharashtra accounted for 43 per cent (42,918) of all illegal mining cases in India; Andhra Pradesh recorded 16,592 such cases. Incidents of illegal mining almost doubled in Gujarat---from 3,483 in 2011-12 to 6,023 in 2012-13.
In Tamil Nadu, the number of such cases rose from 123 to 295. Uttar Pradesh, however, saw a significant decline in such cases---from 4,708 in 2011-12 to 3,266 in 2012-13.

Between 2010-11 and 2012-13, fines of Rs 94,354 lakh related to illegal mining were realised by state governments. Gujarat topped the list, collecting Rs 41,944 lakh, 44 per cent of the overall amount.

Last year, mining was banned in Goa; in Karnataka it was banned in 2011. But subsequently, the Supreme Court lifted the ban on several mines in Karnataka. Though Goa didn't record any case of illegal mining in 2012-13, Karnataka recorded 6,677 such cases, against 6,691 in 2011-12.