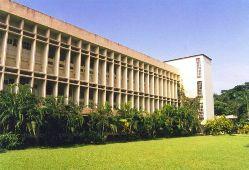 The Indian Institutes of management came under attack on Sunday when Minister of State for Human Resource Development D Purandeshwari said the institutes had failed to keep pace with the demand.
She raised the issue of inclusiveness, saying the IIMs, with a combined strength of just 1,600 seats, had not been able to keep up with the demand for management education, which had increased 'leaps and bounds'.
"The syllabi of management education need to respond to the challenges faced by Indian companies", she added.
She also criticised the 'excellence unto itself' culture which characterised the IIM system, leaving out other management institutes.
"The IIMs have to play a more catalytic role in upgrading the education provided by these institutions" she said.
Deepak Nayyar, professor of Economics at Jawaharlal Nehru University, echoed:
"Placement salaries cannot be an appropriate index for success."
IIM-C to partner Paris firm
Indian Institute of Management, Calcutta, or IIM-C, has announced a slew of management and research initiatives as part of its golden jubilee celebrations, which started in Kol today.
In a first-of-its-kind initiative, IIM-C will partner with Paris-based ESCP Europe, the oldest management institute in the continent, for a student partnership programme.