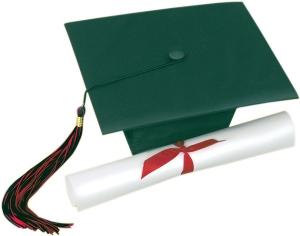 When it comes to business schools, reputations matter a lot -- both for students keen to join the best and companies searching for top talent.
To help clear the confusion created by presence of hundreds of B-Schools with their slick prospectuses and tall claims, the most authoritative assessment, The Indian Management Best Business Schools Survey 2011, will be out in the May issue of Indian Management.
The issue will be on news-stands over the weekend.
The survey does not rank the institutes but puts these in 14 categories -- Super League 1, Super League 2, A1, A2, A3, A4, A5, A6, A7, A8, B1, B2, B3 and B4.
According to the survey, the top B-Schools in India are IIM Ahmedabad, IIM Calcutta, IIM Indore, Management Development Institute (Gurgaon), National Institute of Industrial Engineering (Mumbai), SP Jain Institute of Management & Research (Mumbai), Xavier Institute of Management (Bhubaneswar) and XLRI (Jamshedpur). These make up the Super League 1.
The Super League 2 comprises Department of Management Studies, IIT-Delhi, New Delhi; Faculty of Management Studies, Delhi University; Great Lakes Institute of Management, Chennai; Indian Institute of Foreign Trade, New Delhi; Indian Institute of Management, Kozhikode;  Indian Institute of Management Lucknow, Institute of Management, Nirma University, Ahmedabad; Institute of Management Technology, Nagpur; International Management Institute, New Delhi; K J Somaiya Institute of Management Studies & Research, Mumbai; and Shailesh J Mehta School of Management, Mumbai.
B-Schools have been placed in an alphabetical order. That is why, in the Super League 1, Indian Institute of Management, Ahmedabad, is on top and XLRI is at the bottom, although on the basis of the overall score, it could be the other way round.
The survey ranks participating B-schools on parameters such as intellectual capital, admissions & placements,
infrastructure, industry interface and governance.
These have been framed and vetted by industry leaders and found to be the most appropriate.
These can be measured objectively, leaving no scope for misrepresentation of data.
Each parameter has been assigned a weight according to an expert committee's directions.
The final score is, therefore, a weighted aggregate. The final scores are used to put the schools in different categories.
This year we have done two things to make the survey more user-friendly and comprehensive.
The publication has been brought forward keeping in mind the needs of its core users, industry and students.
More important, the methodology has been refreshed to make the exercise more robust and inclusive.
While the self-audit method of arriving at classification is fairly robust, we felt a need to increase the scope of the data.
The methodology, therefore, was expanded to include the views of other stakeholders, namely talent managers and B-School graduates working in various organisations.
The approach, therefore, merges the best of both worlds -- a self-audit and an external rating by industry.
In other words, it's a 360-degree method.
Our methodology keeps 'self-styled" B-Schools out.
The survey covers only institutes recognised by the All India Council for Technical Education, an industry body. The other requirement is that at least two batches should have graduated.
Questionnaires were sent to 1,266 B-Schools.
As many as 237 sent entries within the stipulated time. We rejected four entries due to incomplete information and other related issues.