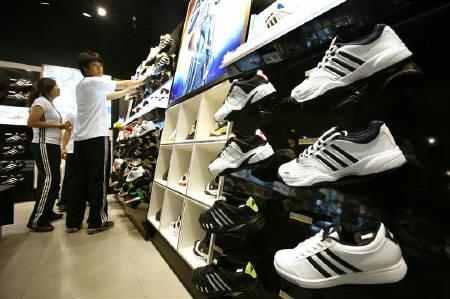 The Institute of Chartered Accountants of India (ICAI) has initiated an inquiry against former Reebok India chief operating officer Vishnu Bhagat, one of the accused in the alleged Rs 870-crore fraud in the company, a senior ICAI official said.
"In the Reebok case, we have started an inquiry against a key managerial person, who is a chartered accountant, for his conduct as a member. Besides, we have written to the audit firm involved (N Narasimhan & Co) and are awaiting their response," ICAI PresidentSubodh Kumar Agrawal said.
Last year, Reebok India had filed a first information report, alleging fraud by former managing director Subhinder Singh Prem and Bhagat. Both denied the charges. Later, the Gurgaon police had filed a charge sheet in the case, naming Prem, Bhagat and several others.

Earlier this year, German sportswear giant Adidas had said its balance sheet for 2011 had taken a hit of Euro153 million due to "commercial irregularities" at its arm Reebok India. In April 2012, the company had stated the estimated negative impact due to the alleged fraud at Reebok India by two senior executives could be up to a pre-tax amount of Euro125 million.
Agrawal said if the auditor was found guilty, ICAI might levy a financial penalty on it and cancel its licence.
Recently, the Serious Fraud Investigation Office, also investigating the case, had submitted a report on the matter to the Ministry of Corporate Affairs.