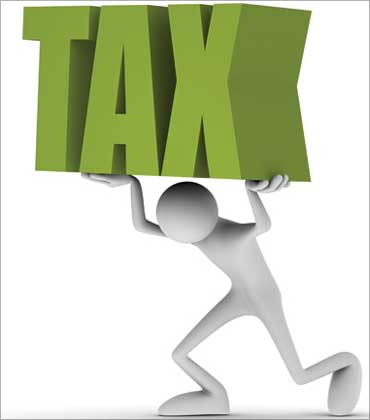 The Directorate General of Central Excise Intelligence has served a Rs 30-crore (Rs 300-million) service tax liability show-cause notice to Amity University's Lucknow campus.

The 25-page notice says the Lucknow campus of Amity is an 'off-campus' centre and not approved by the University Grants Commission and hence is 'not authorised by law'.

"It appears that Amity University, Lucknow campus has not discharged its service tax liability and, thereby, defrauded the government exchequer, made wilful mis-statement , suppressed vital facts from the department and contravened the provisions of Finance Act 1994, as amended and the rules made thereunder," the notice sent by Samanjasa Das, additional director general in the directorate, said.

The notice also said service tax amounting to Rs 28.08 crore (Rs 280.8 million), in addition to education cess of Rs 56 lakh and secondary and higher education cess of Rs 28 lakh (Rs 2.8 million) for the period between October 2007 and September 2012, should be recovered from Amity under the provision to sub-section 1 of section 73 of the Finance Act.

Amity University's gross revenue received (fee) from students between October 2007 to September 2012 was Rs 291 crore (rs 2.91 billion). The services performed by the Lucknow campus were required to be classified as services rendered by commercial training or coaching centres liable to service tax, the notice said.

Off-campus study centres not affiliated to the UGC attract a service tax of 12.36 per cent on their total income. Educational institutions issuing certificate, diploma or degree or any other educational qualification
recognised by law do not come under the service tax net.
Amity University has filed a case against the order.
According to the Allahabad High Court website, the case was filed on May 29 this year.
The status of the case, however, is not known.
Amity University did not respond to an email questionnaire sent last week. Atul Chauhan, president at Amity Education Group, did not respond to calls made to his cell phone.
Amity University is run by the Ritnand Balved Education Foundation.
The directorate is confident about its claims.
"The documents provided by the group revealed without an iota of doubt that the Lucknow campus of Amity was an off-campus centre of AU, Noida, albeit without any statutory approval as required under law".
The notice adds that in a letter dated September 13, 2012, UGC said Amity was not included in the list of universities maintained by it.
UGC also made it explicitly clear that it had no information about any Amity University Lucknow campus.
The campus conducts courses ranging from BBA, LLB, BCOM. LLB to BA.LLB from Bar council of India.
It also offers B.Ed course from National Council for Teacher Education, B.Arch course from Council of Architecture and B.Pharma course from Pharmacy Council of India.
DGCEI says while applying for recognition of B. Pharma course from PCI, or for that matter, for recognition of other courses from other statutory authorities, Amity had mis-declared the factual position before these authorities and had obtained recognitions which were contrary to the provisions of the UGC CAT and regulations.
The Lucknow campus thus could not be termed as an off-campus centre or constituent unit.