Industry experts say there will be problems, as power supply is a concern for providing uninterrupted service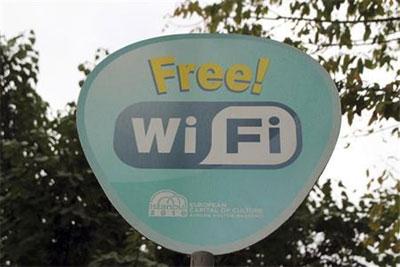 After missing the December deadline, Hyderabad is stepping on the accelerator to provide Wi-Fi connectivity in public space by June.
The aim is to spread the wireless mesh across the city, says K Tarakarama Rao, state IT minister, who is heading the initiative. His IT secretary Jayesh Ranjan says 3,000 public locations have been identified to make them Wi-Fi hotspots. "Parks, bus stands, shopping malls, all major places with sizeable footfalls will be Wi-Fi-enabled," he says.
Hyderabad's Wi-Fi pilot, launched in April last year, missed the December deadline but is now picking up pace, Ranjan says. The government wants to focus on it aggressively after the elections to Greater Hyderabad Municipal Corporation scheduled by end of the month.
The department has launched three pilot projects where the footfalls are highest: BSNL and Wi-Fi player QuadGen Wi-Fi Operations Pvt Limited is testing the service at 30 locations; Airtel (COAI) is testing in Cyberabad; and broadband service provider ACT Fibernet along with Huawei at seven shopping malls, says Ranjan.
The government plans to distribute the hotspots equally among the three consortiums: BSNL-Quadgen, Cellular Operators Association of India (COAI) - for which Ericsson will provide the hotspot panels, and ACT-Cisco. The state's Wi-Fi will have two components - connectivity and hotspot panels -- and the companies have partnered by their strengths, says Ranjan.
ACT say around 45GB of data were downloaded or uploaded in 15 days of the test run. Officials expect some initial connectivity glitches but are confident of fixing them.
"More than the technology, availability, reliability and maintainability of the service are the critical parameters," says a QuadGen official. The US-based company, which is into wireless networking solutions, is the exclusive partner for BSNL for setting up public hotspots and would use the latter's around 4,500 route km of cable. Quadgen is looking at catering up to 400 users at any given time under each access point with assured bandwidth of between 2 and 20 mbps.
Though the demand for Wi-Fi is unlikely to fail the project -- around 3,300 people according to QuadGen are using Wi-Fi during weekends at Tankbund area -- the providers need to manage the operating cost. ACT sees a one-time investment of Rs 25 crore (Rs 250 million) to Rs 30 crore (Rs 300 million) in infrastructure but "there will be a huge operating expenditure," says Bala Malladi, CEO of ACT.
"This is not a business proposition. There is no direct benefit for us. That's why we are also looking at the enterprise model," says the QuadGen official. The company expects the project to breakeven in two years.
Industry experts say there will be problems and it is not possible to completely resolve them. Power is a concern for providing uninterrupted service, and it will not be an easy task. Then there would be complaints of slow network, which are there now and likely to remain.
Ranjan says the public Wi-Fi is only for basic services like accessing emails, government websites and some social media websites. "Expectations are very high from such projects, which are not meant for them," he says. Currently, the providers offer the service free of cost for the first 15 minutes, after which it is charged.
The IT department, meanwhile, is gearing up to market the project aggressively after the GHMC elections. It plans to put up signages and hoarding to let people know they are in a Wi-Fi zone.
Ranjan is confident the teething problems would be overcome once the government comes out with enabling orders to facilitate right of way works. "Hopefully in six months from now, it should be up and running."
Image is for representation purpose only