In a first-of-its-kind deal, MTV has entered into a partnership with Hindustan Unilever (HUL), India's largest fast moving consumer goods firm, for five of its best-selling brands.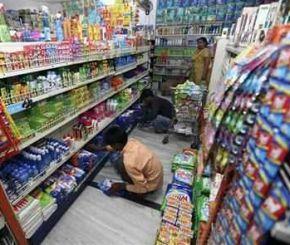 The deal will help HUL showcase its brands in six 60--minute movies, one aired every month on Viacom 18's youth and music platform.
But the clincher is the creative talent that has put its weight behind the branded content.
Each movie is directed by a Bollywood A-list director-- albeit young and edgy ones, but very much from the mainstream (see list).
The first trailer of the movie with Sunsilk is due for launch on Friday (today), and the movie three weeks later.
The movies would have none of the trappings of in-film branding or a product plug-- product shots are nearly absent, say those in the know.
Instead, the telefilms, marking HUL's decisive move to target the youth, would dwell on storylines that highlight what the brands stand for.
The agreement would include not just the movies themselves but interviews with directors, on-ground and on-air promotions of the films, airtime for ads, et al.
Elements such as songs and trailers of the movies are also likely to get a boost from HUL's hefty reach and get highlighted in retail, through product packaging and its communication. The deal size is being pegged by industry insiders around Rs 20-25 crore (Rs 0.20-0.25 billion), all inclusive.
According to Hemant Bakshi, executive director, home & personal care at HUL, with the launch of MTV Movies, HUL will redefine the way in which brands tell their stories to consumers. These will focus on communicating the brand purpose and build brand love.
Aditya Swamy, executive vice-president and business head, MTV India, says with an average TV set tuning into 350 channels, viewers hit the remote the moment they run into commercials.
"We need to take risks as brands to get consumers to start thinking about us. With HUL, we have always looked at doing things that go beyond advertising," he adds.
Swamy says a recent study quotes the youth as saying content is their number one social currency. "It does not matter what jeans or what phone they use.
What ultimately makes them cool among their friends is the content they can show off. Did they watch that movie before anyone else, did they listen to the song before anyone else, or get that joke first," he says.
What started off as an idea of a series of movies for a single brand soon evolved into one where HUL's brand managers, headed by Bakshi, came up with six brands. Swamy says, "These brands are at such a stage in their life-cycles where they don't need to place the product in everybody's hands, everyone knows their characteristics. Instead, the films bring the brand philosophy alive."
A few years back, MTV had aired three short films that were crowd-sourced from Internet users and were called Cornetto Luv Reels for HUL's Kwality Walls' ice cream variant.
Deodorant brand Axe's shower gel was launched by staging an elaborate hoax-kidnapping of one of MTV's VJs.
Apart from its media innovations, HUL has been stepping up efforts around sustainable growth, with the chief executive of Unilever Paul Polman insisting at numerous meets how brands should be agents of social change and how from the shopfloor worker to brand managers, all are bound by the common aim to create a more stable future.
The HUL deal is the latest in a series of innovative branded content deals by MTV-- the first was a partnership with Pepsi to launch a new channel, MTV Indies.
From its tentpole franchises such as MTV Roadies with Hero, which is in its 11th year, to making original movies, MTV seems to be rewriting the rules in content branding.
For MTV Indies, Pepsi will be putting references on its product packs and hosting and sponsoring gigs for new bands at various warehouses, for example. For HUL, which has not done its customary pilot or pre-testing of the content of the movies, unlike its ads, it remains to be seen what the FMCG giant gets out of such a move.
MTV wants to take such content branding further. It has put in place an innovations team which comprises erstwhile brand managers from Vodafone, Fastrack and ad agencies. Sudhanshu Vats, an ex-HUL hand who had joined Viacom 18 Media two years back as its CEO, has been spearheading agreements with large corporations — the most recent ones being the Pepsi and HUL deals.
All of these efforts would lead up to spinning MTV Films into a banner that produces interesting films for brands. "This is a franchise we want to build now. We can use the canvas of cinema to tell stories of brands and create alternative content for them," says Swamy.
TYING BRAND AND MOVIE
Directors, brands and their ideas
Anurag Basu
Sunsilk: Talks about the confident young lady of today who scripts her own story, yet is morally grounded
Nikhil Advani
Ponds: Get back your original self, being true to your own self
Rohan Sippy
Tresemme: Tresemme gives you the confidence a 'salon chair' gives you, a transformational belief that you are the best
Abhinay Deo
Lakme: Re-invent your life
Anurag Kashyap
Theme yet to be finalised
Shoojit Sircar
Close up: Gain the confidence to approach any social situation and spark a solid chemistry