A proposed acquisition by global banking giant HSBC of another UK-based bank RBS' Indian retail and commercial banking business has failed to fructify, as the transaction deadline expired on Friday without the requisite conditions being met.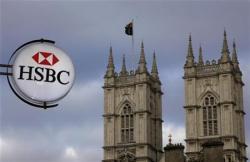 "The agreement for the acquisition by The Hongkong and Shanghai Banking Corporation Limited of The Royal Bank of Scotland Group plc's Indian retail and commercial banking businesses has expired as the long stop date of 30 November 2012 has been reached without all conditions required to close the transaction being satisfied," HSBC said on Friday.

RBS also separately said that the deal, announced on July 2, 2010, has lapsed today (on Friday) and the sale will not be proceeding.

However, it added that RBS would begin to wind-down its retail and commercial banking business in India, as per its strategic objective to reduce or exit its non-core assets and businesses, while meeting all customer obligations.

In
a regulatory filing to the London Stock Exchange, HSBC, however, said it remains committed to pursuing growth in India, without specifying the conditions that were required to be met for the RBS deal.
More than two years ago in July 2010, RBS had announced sale of its retail and commercial banking business in India, estimated to be worth $1.8 billion (about Rs 8,500 crore) at that time, at a premium to rival British bank HSBC.
The deal was part of RBS' plans to exit from some of the businesses outside its home country, although the bank was looking to retain its wholesale and investment banking businesses in India even after this sale.
The deal also expected to help HSBC further expand in India, which was looking to get about two dozen new branches through the deal.
The proposed transfer of branch licenses is said to have been agreed by the Reserve Bank of India this year itself, although the deal as such was approved long ago.
The Competition Commission of India had also approved the deal in April this year.