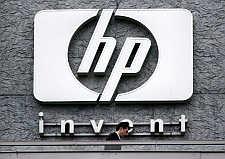 US-based computer maker Hewlett Packard's India unit has approached the Customs Tribunal for an early hearing and extension of the stay on a case of the alleged $386 million duty evasion. The case relates to an investigation by Directorate of Revenue Intelligence. DRI charged that Hewlett-Packard India Sales Pvt Ltd, a subsidiary of HP, had underpaid customs duties while importing products and spare parts into India.
"In December 2013, HPI filed applications before Customs Tribunal seeking early hearing of appeals as well as extension of the stay already granted until final disposition of the appeals. These applications are currently pending before the Customs Tribunal," HP said in a filing with the US Securities and Exchange Commission.
In 2010, DRI issued show cause notices to HPI, 7 current HP employees and a former HP employee in the case. DRI sought to recover about $370 million as well as penalties, added the filing submitted earlier this week. In April 11, 2012, the Commissioner of Customs, Bangalore had issued an order on the products show cause notice affirming certain duties and penalties against HPI and others of about $386 million.
Nine days later, the Commissioner issued an order on the parts-related show cause notice affirming duties and penalties against HPI and certain named individuals of about $17 million. Of this, HPI deposited $7 million. After the order, HPI deposited another $3 million in connection with the parts-related show cause notice so as to avoid some penalties.
HPI had filed appeals of the Commissioner's orders before the Customs Tribunal along with applications for waiver of the pre-deposit of remaining demand amounts as a condition for hearing the appeals. The Customs Department also filed cross-appeals the Tribunal.
In January last year, the Customs Tribunal ordered HPI to deposit an additional $24 million against the products order, which HPI deposited in March 2013. The Customs Tribunal did not order any additional deposit to be made under the parts order, HPI said.
© Copyright 2020 PTI. All rights reserved. Republication or redistribution of PTI content, including by framing or similar means, is expressly prohibited without the prior written consent.