When a bank defaults, you are insured up to Rs 100,000. But if a company defaults, the recovery process could include running from pillar to post. And, on many occasions, one might not even recover the principal.

The lure of higher returns---more than 200-300 basis points---between company and bank fixed deposits can make investors aggressive on these. For instance, HDFC Bank is offering 8.75 per cent for fixed deposits across tenures of nine months-three years, while ICICI Bank is offering 7.75-9 per cent for one-five years. On the other hand, United Spirits offers 11.5 per cent for a year, a difference of about 275 basis points.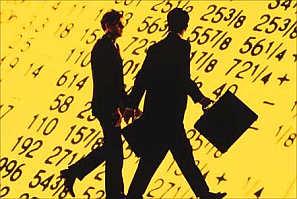 If a company defaults, you might be left in the lurch. A case in point is the recent default on deposit payments by a couple of Yash Birla Group companies---deposits of Rs 214 crore haven't been paid to about 8,000 investors.

Here, the redressal mechanism isn't very clear. Ramesh Vaidyanathan, managing partner at Advaya Legal, says, "Investors can file complaints under the Maharashtra Protection of Interests of Depositors Act. This Act allows arrest and attachment of properties to protect depositors/investors."

Company deposits can be governed by different authorities — collective investment schemes were regulated by the Securities and Exchange Board of India till January (these powers ceased to exist after January); deposit schemes of manufacturing companies are regulated by the Ministry of Corporate Affairs (MCA) and schemes of non-banking financial companies (NBFCs) are overseen by the Reserve
Bank of India.
"Addressing your grievance to MCA, along with the Registrar of Companies, is the best option. In case of listed companies, Sebi can also be addressed in the complaint," suggests Vaidyanathan.
Sajid Mohammed, partner, PDS Associates, says there is no method to ensure the deposit amount is returned. All a depositor can do is put pressure on the company to pay. Company deposits are unsecured instruments and, therefore, in case the company defaults, these depositors are last in the scheme of payments. Despite this, one has various options to raise the matter with authorities. A complaint can be filed with the MCA online; one can keep a track of these complaints. You can file a complaint with the Company Law Board, or file a civil suit.
The RBI Act, 1934, empowers the CLB to order the repayment of deposits accepted by an NBFC. For this, one has to submit Form 4 in duplicate, along with a photocopy of the deposit receipt issued by the company and a demand draft of Rs 50 at any of the CLB benches in New Delhi, Kolkata, Mumbai and Chennai.
An offence related to acceptance of deposits is a cognisable offence under the Code of Criminal Procedure, 1973. For such grievances, you can also approach the consumer court under Section 12 of the Consumer Protection Act. Remember to include relevant papers that substantiate your claim. Depositors can also file a suit under Section 245 (not notified yet) of the Companies Act, 2013, before the National Company Law Tribunal. It is important to opt for deposits of companies that have good ratings — while HDFC and ICICI Home Finance have good ratings, United Spirits' deposit scheme is considered risky.