The S&P BSE Sensex ended 80 points up at 23,789 while the Nifty50 closed at 7,235, up 24 points.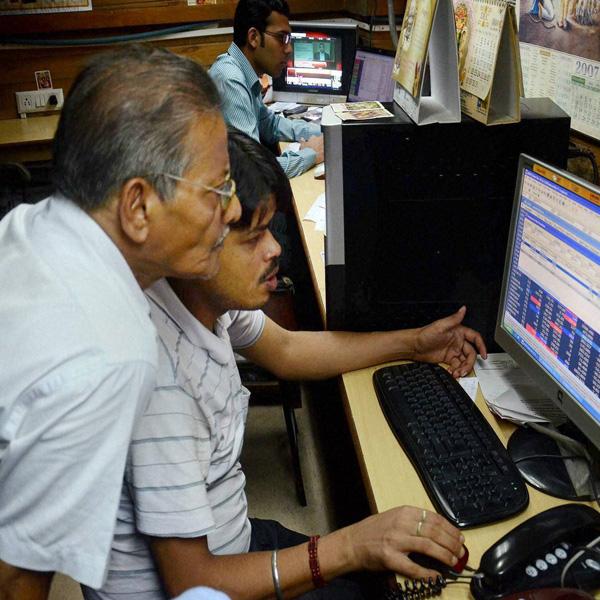 Extending their gains for the fourth consecutive session, benchmark indices ended the session on a firm note buoyed by the rally in global markets amid gains in international crude oil prices.
The S&P BSE Sensex ended 80 points up at 23,789 while the Nifty50 closed at 7,235, up 24 points.
"In the backdrop of a weak global macroeconomic environment, the Union Budget FY2017 could play a vital role in improving business and market sentiments as it will lay down the government's fiscal consolidation, infrastructure investment and tax reform plans," said Jyoti Vaswani, Chief Investment Officer, Future Generali Life Insurance.
Further, "Reinvigorating the growth aspirations without compromising on macro stability (fiscal deficit) is the crucial balancing act that the FY2017 budget will have to achieve. Subsidy rationalisation should continue with direct benefit transfer for food and fertilizer subsidies. Other steps like revitalising rural economy by emphasizing on agricultural growth and PSU bank recapitalization on the back of asset quality issues are expected."
However, traders remained cautious ahead of the Union Budget 2016-2017, which is due on February 29. Investors are expecting a reform oriented budget that can steer spending in key areas.
Railway Minister Suresh Prabhu will announce the Railway Budget for the year 2016-2017 on Thursday, February 25.
Amid the on-going political controversies, the Parliament will start the new Budget session on Tuesday where the investors would keep a keen eye on the passage of bills such as GST.
GLOBAL MARKET
Asian markets ended higher led by China on the hopes that Beijing has stepped up its economic stimulus efforts. Nikkei, HangSeng , Shanghai Composite ended up between 1% and 2.5% each.
European equities are also trading firm in spite of the uncertainty over "Brexit"- exit of the UK from European Union. The major indices are trading up between 1% and 2% each.
CRUDE OIL
Oil prices climbed higher today supported by a fall of U.S. rig count, but concerns over general oversupply still looms large on the market.
U.S. crude futures rose over 3 % to above $30 per barrel, trading at $30.59. International benchmark Brent was also up 2.4% at $33.83 per barrel.
KEY STOCKS
The rise in oil prices supported the rally in Reliance Industries. The stock gained 2%. Its peers ONGC and Cairn India also gained 1.5% each.
The government could significantly raise food subsidies, and spends on MGNREGA in the Union Budget 2016-17.
Any increase in rural spending/infrastructure spending/tax exemption, which can put money in hands of consumers, will indirectly benefit FMCG sector.
From the pack, HUL, Marico, Kwality, Britannia, all gained between 2% and 4% each.
Lupin and Gavis Pharmaceuticals LLC have agreed to divest two generic drugs as part of the US Federal Trade Commission's (FTC) requirement to complete the transaction.
Lupin surged over 1.5%. The momentum seemed to pass on to its peers. Sun Pharma, Cipla and Dr Reddy's Lab climbed between 1% and 2%.
Maruti Suzuki skid nearly 2% after the company said it has temporarily suspended production at its Gurgaon and Manesar plants on account of the ongoing agitation in Rohtak and nearby areas with supplies of certain components being disrupted.
ITC slipped nearly 2% on worries that the forthcoming Budget would raise excise duty on cigarettes.
Among other shares, Reliance Communications (RCom) has received approval from fair trade regulator Competition Commission of India (CCI) to acquire Russian conglomerate Sistema's Indian telecom unit, Sistema Shyam Teleservices Ltd (SSTL). The stock finished 0.5% higher.
Shares of BEML surged 8% on the BSE on back of heavy volumes ahead of Union Budget 2016 amid hopes of higher capital outlay towards core defensive services, railways and metros.
State-run NHPC today said that its completely shutdown 520 Mw Parbati-III power station in Himachal Pradesh has started generating power. The stock jumped 1.5%.