The Sensex rose 0.44 per cent on Wednesday, while the broader Nifty edged up 0.54 per cent.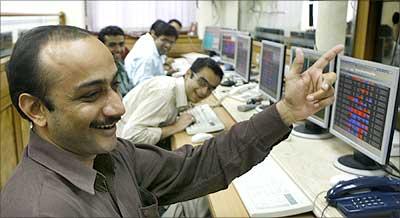 The BSE Sensex rose for a second consecutive session on Wednesday as blue-chips such as ICICI Bank Ltd climbed on hopes that Delhi election defeat may prompt faster reforms by the Modi government through the upcoming federal budget.
The Aam Aadmi Party, an upstart anti-establishment party crushed the ruling Bharatiya Janata Party in a Delhi state election on Tuesday, smashing an aura of invincibility built around Prime Minister Narendra Modi since he swept to power last year.
Markets rallied on expectations that Finance Minister Arun Jaitley will boost capital spending and offer tax breaks to an under-performing manufacturing sector in the federal budget on Feb. 28.
The Sensex rose 0.63 per cent to close at 28533.97, while the Nifty ended 0.72 per cent higher at 8,627.40.