A team of more than 60 people under Neeraj Mittal, an IAS officer, was instrumental in getting up the New Industrial Policy 2021 targeting investments of around Rs 10 trillion by 2025.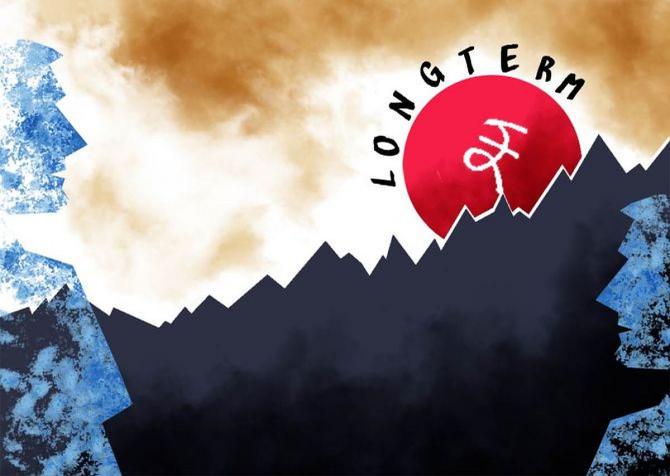 The lively ambience of a start-up is unmistakable as one walks into the Tamil Nadu government's nodal agency for investment promotion.
Called Guidance, the office houses a team of more than 60 people under Neeraj Mittal.
The office and its style of functioning are a classic example of the transformation the state is undergoing to attract investment.
According to the state government, of the 304 MoUs signed at the Global Investors Meet (GIM) 2019, to date 81 projects have commenced commercial production and 191 projects are at various stages of implementation.
Subsequent to the GIM, despite the pandemic, the state has attracted an additional 166 projects with a cumulative investment of Rs 1.08 trillion and generated jobs for 255,633 people.
The team was instrumental in getting up the New Industrial Policy 2021, unveiled recently, targeting investments of around Rs 10 trillion by 2025.
Dozens of people, including a team from Guidance and experts from private consulting firms, have worked for a year to bring out the policy to ensure balanced industrial development in the state, said Mittal, managing director and chief executive officer, Guidance Tamil Nadu, and an IAS officer.
Mittal said the package put stress on investment in the southern parts and other industrially backward areas in the state.
The policy has expanded the number of industrially backward districts in the state to 22 from the earlier 12 to enable industry to avail of special incentives.
The team at Guidance visited over 50 places during the lockdown.
The state government has introduced a flexible capital subsidy framework in the policy.
The investors would get a structural package of incentives for large projects, which range from Rs 300 crore to Rs 500 crore, with a standard investment period of four years.
Mega projects in the investment range of Rs 500 crore to Rs 5,000 crore and ultra-mega projects whose investment ranges above Rs 5,000 crore in seven years are in the southern and under-developed districts.
Tata Electronics is investing Rs 4,684 crore to set up a facility for manufacturing mobile components and will employ an estimated 18,250 people.
Ola Electric's two-wheeler electric vehicle plant, at an investment of around Rs 2,354 crore, will come up in the same district.
Both these plants are coming up in Krishnagiri, around 250 km from Chennai and one of the backward districts.
B C Datta, vice president, Ola Electric, and state convener for ease of doing business at the Confederation of Indian Industry, said the New Policy 2021 had put in place more attractive sops for investment in regions other than Chennai.
The policy has emphasised manufacturing, infrastructure, services, training, and R&D.
The government has identified land and building infrastructure and promoting places, especially southern districts.
State Industries Promotion Corporation of Tamilnadu Ltd (SIPCOT) has identified over 3,000 acres that are available for allotment.
SIPCOT is also promoting industrial parks as joint ventures.
"With the Industrial Policy 2021, Tamil Nadu will emerge as leader not only in traditional industries like automobiles, textiles, and industrial products but also electronics, which is a new field in the Aatmanirbhar Programme," said Venu Srinivasan, chairman and managing director, TVS Motor Company.
N Chandrasekaran, chairman, Tata Sons, said: "I appreciate the swiftness with which the Tamil Nadu government, especially the IAS officials, has helped the group locate the new unit in the state.
"It showed the state's hunger to attract large-scale industrial investment and create employment."
The department, which had 10 members 20 years ago, has changed and it's vibrant and dynamic, Datta said, adding the government should focus on building infrastructure, especially rail connectivity, in southern parts.
He said the state should give more emphasis on branding and marketing by holding roadshows in the US, Europe, Japan, and other countries.